My Hubspot blog template asks me this morning "What are we writing about today?". This Thursday morning, I'm pretty consumed with the excitement and the logistics of tomorrow's day-long Founder's Workshop and its incredible line up of real-life entrepreneurs, early stage investors and expert coaches, all focused on making sure that our early stage entrepreneurs do not fall off the cliff.
Dan Schorr, Tufts alum, Founder, CIO, (Chief Ice Cream Officer) of Vice Cream
Art Papas, Tufts alum, CEO of Bullhorn, "Best Place to Work"
Bob Stringer, venture guy, entrepreneurship professor, top-selling author on startup culture
Six early stage real venture capitalists in a panel to answer any and all questions
Four successful early stage Tufts entrepreneurs from the Center in a panel.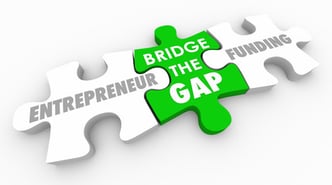 I have the privilige of teaching entrepreneurship at Tufts after a long background of now nine startups (btw I'm always looking for the next one to round it off to 10). A couple failed badly, a couple were great successes, and the others ranged from "just ok" to "pretty good". All of them were wicked exciting, and each startup was a totally absorbing learning experience. The differentiating factor in all of the successes was that they were all led by strong market leaders who were consistent energetic and curious, and they were helped by expert coaches and investors who brought much more than money to the table
Waldo Emerson said it best about entrepreneurial leaders...
Do not go where the path may lead
Go instead where there is no path and leave a trail.

Climbing Kilimanjaro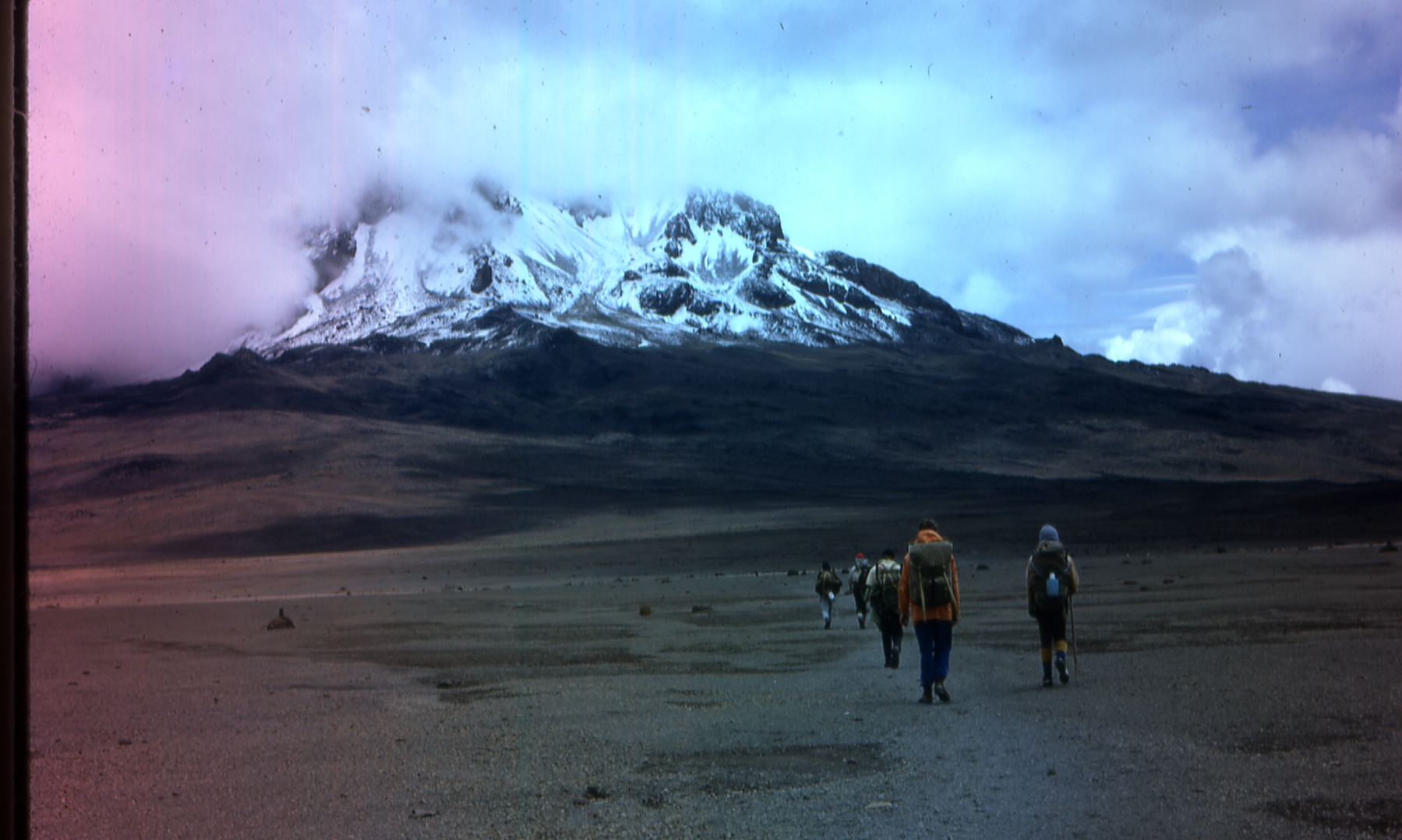 Decades ago, I had the opportunity to be in the Peace Corps, and I spent three years living in northern Tanzania at the base of Kilimanjaro. Every entrepreneurship class I teach, every event that I do like tomorrow, every student team that I and our professors coach through the process of creating, incubating and launching companies, I am reminded of the words of Guillaume Apollinaire...since for some reason, I am into poets this morning.
These are also the exact same words that circle through my head even today as I remember climbing Kili. I failed more than twice on the climbs, and I summitted more than once, and all the time I was terrified all the time by the fear of falling off...even though "falling off" Kilimanjaro would have been impossible, since it is not that type of a mountain or climb.
Come to the edge
-We can't, we are afraid
Come to the edge
-We, can't, we will fall
Come to the edge
-They came
And he pushed them
-And they flew


Making sure that no one falls and everyone flies is exactly what our job is as senior company managers, as company leaders, as teachers and coaches of entrepreneurship and as sales managers. It is to teach, to coach, to mentor...and, most importantly, to make sure that those that are counting on us to grow and expand their wings, do not fall.
Hopefully I'll see you Friday's Founder's Workshop. Make sure that you connect and sync up with me !
And btw, The Founder's Workshop is no cost plus ice cream at lunch provided by Tufts alum, Dan Schorr, CEO & Founder of Vice Cream. Dan has an incredible personal story of founding a very successful company in the highly competitive food market, personal drive and beating the odds as a cancer survivor.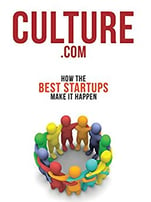 Lunch and that wonderful Vice Cream will come just after you listen to Tufts alum, Art Papas, CEO of Best-Place-to-Work-in-Boston, Bullhorn talk about what it takes to become a successful entrepreneur of one of the best companies in America.
In the morning you will be engaging with our expert panels of six early stage venture investors. Right after lunch you will have an incredible opportunity to engage in an interview-format with Tufts-related, Bob Stringer, one of the top leadership experts in the U.S., a noted venture investor and the author of the recent best selling book on just how the best startups make it happen along with exacting specifics on how to find and hire the right startup team. Join in the questions, field an answer or two, and based on those answers, 10 individuals will have an opportunity to leave with a free copy of this highly acclaimed best-seller, Culture.com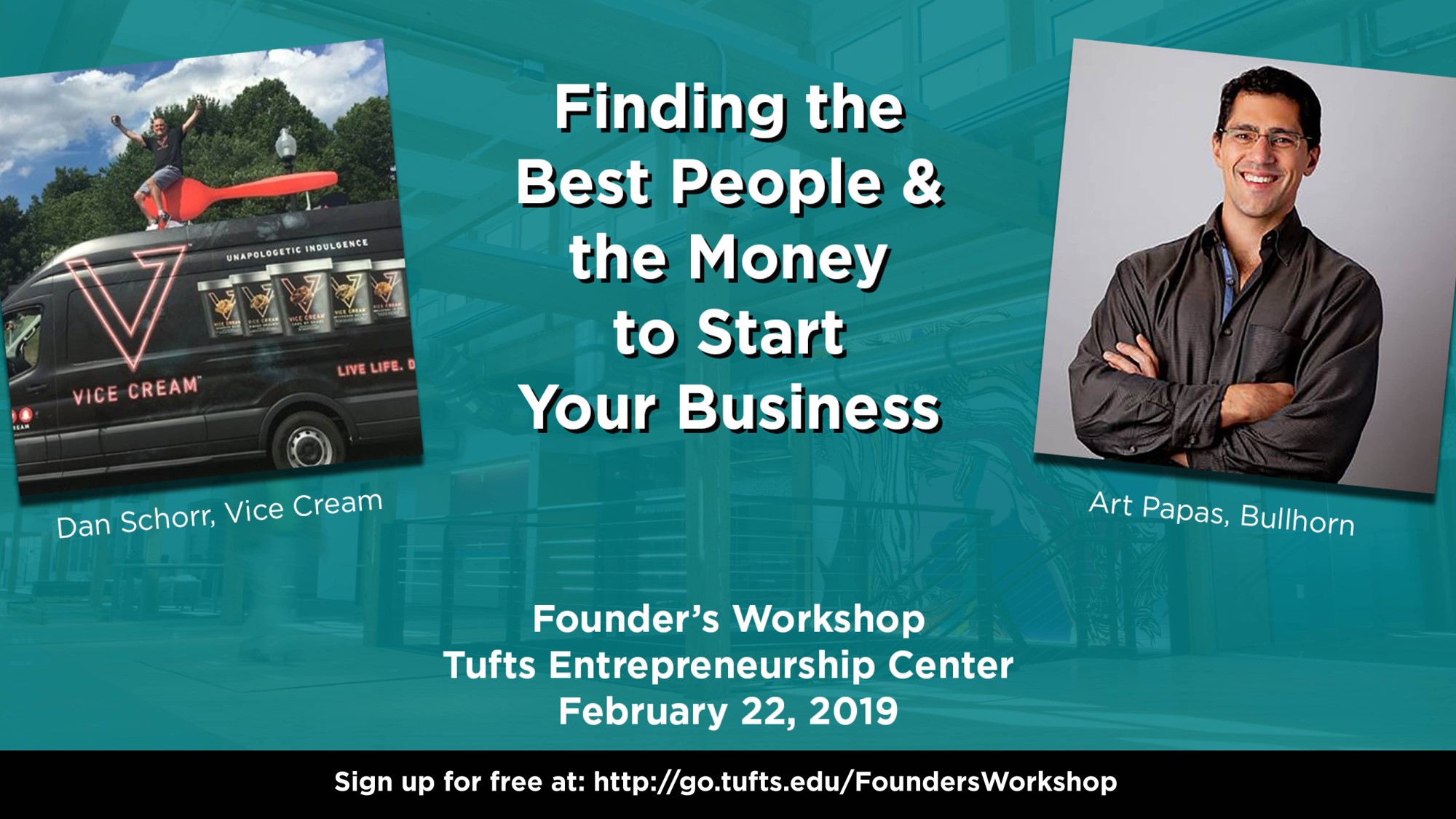 See you tomorrow ! Make sure that you connect with me when you come !!!

Please stay connected!


Jack Derby, Director, TEC-Tufts Entrepreneurship Center
Cummings Family Chair Professor of Entrepreneurship
Spark-Incubate-Accelerate@Tufts
Come to our Events
Cell: 617-504-4222 jack.derby@tufts.edu

Advisor, Derby Management, experts in-
-Sales & Marketing Productivity
-Business and Strategic Planning
WHAT WE DO AT DERBY MANAGEMENT