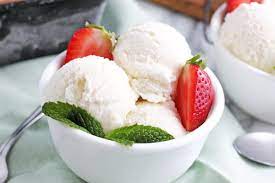 In a world... where we were struggling two years ago to figure out what "the new normal" would be, and, just when we thought we had done that, we were hit with ugliness of inflation, the media hype of recession, the invasion of Ukraine and now the tragedy of what is happening in the Middle East. The bottom line of this opening to this Friday's blog is that there's very little right now that any of us can do to change any of these outside influences on our businesses.

What we should be doing is to take rigid control of what we can control and reduce that to the simplicity of selling vanilla ice cream!
What we can do is to remember just three things:
1. Rigidly manage our own time!

With only 45 selling days left in the year...
Get rid of the time-wasters-those officemates who want to talk about yet another Patriots loss or how wicked the commute was that morning. Quite frankly, if you're in Sales or Marketing, and you're getting into a car to commute-even on a hybrid schedule-you really need to objectively ask yourself why you're wasting time going into the office over the next 45 days?

Forget what the carefully crafted corporate WFH hybrid policy is. Your time and your skills are all that you can control, so just be rigidly focused on the only things that you can control! You can re-engage with corporate policy in January. In fact, in 2023, 39% of salespeople continue to work totally remote with 32% working within a planned hybrid schedule.
2. Change our strategy from New to Upselling & Cross-Selling
Unless you're selling commodity, jellybean-like products with a low ASP, in the majority of cases, it's unlikely you're going to bring much from the top of your funnel to a close in just 45 days. Obviously different for mid-funnel deals. In 2023, 25% of the most successful salespeople we work with have adopted up and cross selling as their primary objective.
Much lower direct cost with limited/no travel
50% reduced sales cycle impact on your selling time
Improved customer satisfaction and retention rates
3. Remember we're all just selling vanilla ice cream!



Of course, we all know that our vanilla ice cream is the absolute best vanilla ice cream! Plus, our crack engineering team and expert marketing and product management people constantly remind us of how it's made, and the fact that our ice cream comes from contented, range-free cows in rural Vermont.

As a marketing guy, I can get away with this next statement that in the majority of cases from software to medical devices to memberships to most CPG goods..."It's all just marketing!" Granted it's very clever marketing, well delivered, perfectly branded and analytically proven, but, in the majority of cases "it's all just marketing!" What I really want to know-as someone who loves vanilla ice cream-is...

"Does it taste good?". And vanilla always tastes good, which is why it continues to be the #1 worldwide flavor!

My good friend and mentor, Dan Tyre, Sales Director at Hubspot, says it best in 2023:
"Prospects are less interested in 'seeing how it works' and more interested in making sure you as a salesperson understand their needs, have a comprehensive idea of their requirements, and that the product will work"

For more on selling customer value and not product, you can click here to learn how to craft your best Value Propositions!

This is an exacting process, and it takes time to perfect, but once it's done, your productivity skyrockets. Let me know if you have questions.



This morning's statement of "just selling vanilla ice cream" comes from another brilliant salesguy, my friend and fellow director,

Kevin Greene

, the CEO of Tassat Group, who brings the complexity of his complex financial products down to simple value statements.


Have a great sales day today!
Protect your own time.
Simplify your message over these 45 days.
Focus not on the product or the science, but on the value you deliver.
2023 SALES PLANNING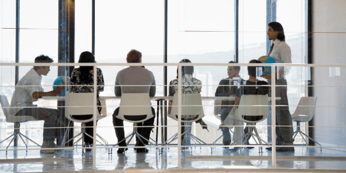 Check out our updated sales productivity site page. Just page down to get our new edition of
Writing the Winning Sales Plan for 2023.
Or you can just email me, and I'll send you a free copy. Connect with me at any time for a quick call on specifics. There's never any cost for a call or two, plus I love talking about Sales solutions.
www.derbymanagement.com
Derby Entrepreneurship Center@Tufts.