Life is About the management of Healthy Change!
A critical component of becoming a successful leader at any stage of growing a business and continuing to ride that very narrow competitive edge is being able to make effective and efficient transitions while continuing to open and explore new chapters.
Business Chapters we call "Strategies"
Personal Chapters, we call "Transitions"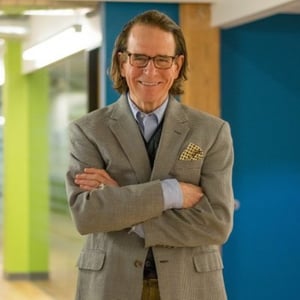 For me personally, this transition to step down as the Director of the Entrepreneurship Center and the Cummings Professor of Entrepreneurship at my beloved Tufts at the end of this semester has been one of, if not the, most difficult career decisions I have had to make.
This process of balancing personal life and careers is always a continuing requirement for all of us to try to keep in equilibrium or at least somewhere close to maintaining a pragmatic balance. In my own case, I have found that dealing with an irritating health issue on the part of my family coupled with a daily three-hour commute have tipped the balance bar to the point when it is now time for me to resign as Director and move own to another chapter.
Very simply, I love Tufts
I'm passionate about its unique culture and the enthusiastic curiosity and energy of our students. I continue to be energized every single day by the work that we have accomplished at the Entrepreneurship Center in putting in place a very stable and scalable foundation for what will come next, but mostly I am motivated and always driven to do more by our students. Never a day goes by when I do not spend one-on-one time with students just to remind me the critical why of why I and my professors are here as teachers.
I've had the privilige of teaching at Tufts for 14 years, and over the past two years of being Director, the team has accomplished a huge amount of success supported by our extraordinary manager, Carol Denning, the very hard working and supportive team at the Gordon Institute led by Kevin Oye, and the phenomenal support from our 25 person board of advisors. None of this would have been possible, of course, without the guidance and support of Dean Jianmin Qu, President Tony Monaco, and Bill Cummings, all of whom have strongly supported our mission of bringing entrepreneurship to a new level at our University.
During this time, we've had the excitement of…
…graduating a record number of students in our minor program.
…continuing to grow entrepreneurship as the largest minor on campus.
…rebranding everything as the "Tufts Entrepreneurship Center" and "ENT" for entrepreneurship.
…expanding with new courses, new professors, and an extraordinary Summer Accelerator.
…expanding to 30 events and energizing the now four competitions each year.
…initiating active coaching from Tufts alums to our students in building their companies and careers.
…building a very strong and supportive partnership among all of the 10 Tufts schools.
…most importantly...working directly with thousands of students every year.
Jack's Three Rules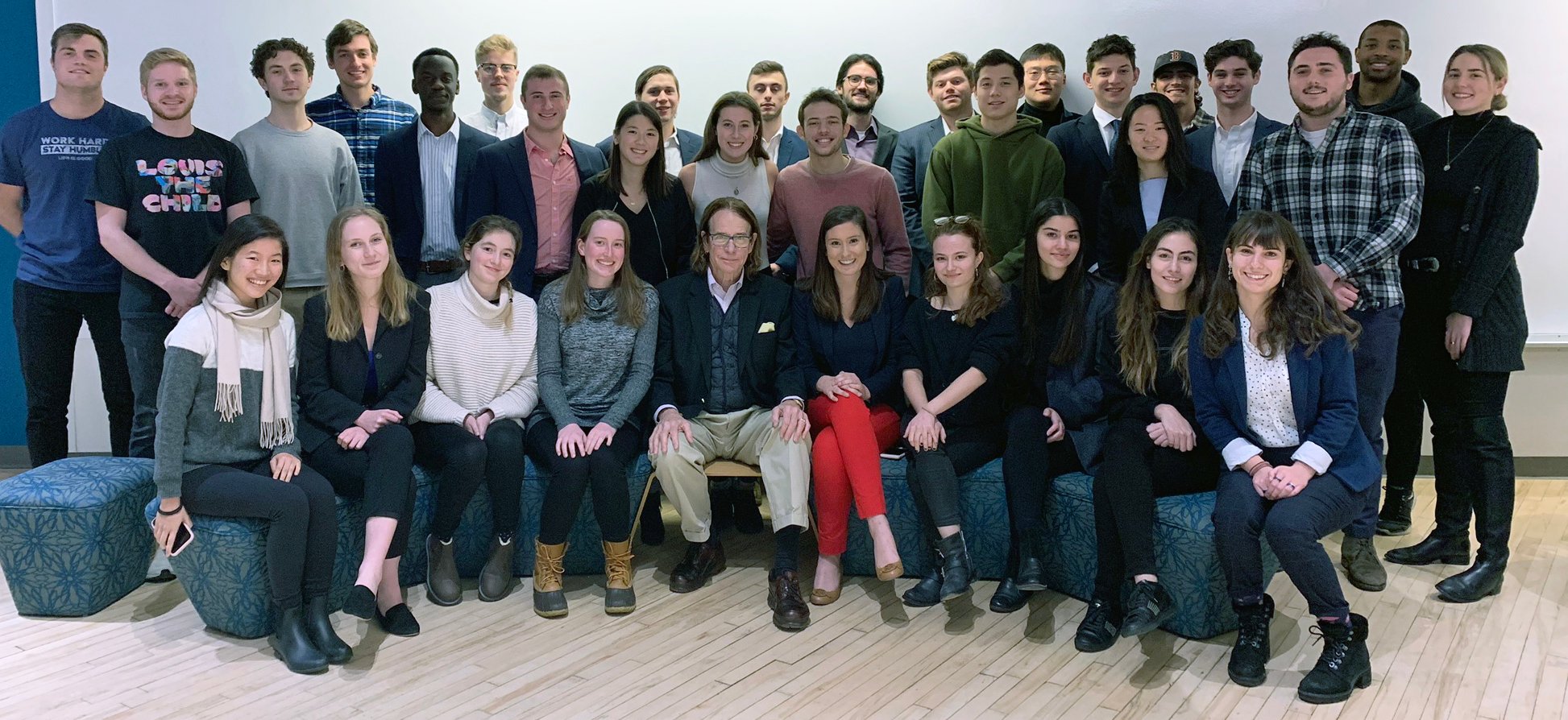 As my own Tufts alums know from 14 years of teaching, I end each semester, which I just did this past Wednesday with this extraordinary team from our Marketing course, "Jack's Three Rules" which seems to be an appropriate end to this note this morning.
1. Stay Connected. A critical component in our personal and in our work lives is making connections. But, this is not just about "making" connections and filing them away. This process of staying connected is about making, maintaining, growing and actually actively engaging with those connections on a consistent basis through reaching out, blogging and whatever social channels you find comfortable.
2. Be Constantly Curious. College is only one of the steps in the beginning of our learning process. We must continue to push ourselves to learn from our experiences through proactive and consistent reading every single week and consistent education and training wherever and whenever we can. It will make us better people, keep us healthy, and allow us to be forever young in whatever we do.
3. Break Some Rules. After all, we're entrepreneurs! We must push ourselves to be urgent and push ourselves and others to remove barriers and constantly advance change in everything we do. That will mean breaking some rules. So what? That process will make you bold and will allow you to continue to be remarkable...which is what life is all about… just don't break too many of those really big rules!
Have a great day today being remarkable!

Please stay connected! jack@derbymanagement.com


Advisor, Derby Management, experts in-
-Sales & Marketing Productivity
-Business and Strategic Planning
WHAT WE DO AT DERBY MANAGEMENT
%MCEPASTEBIN%