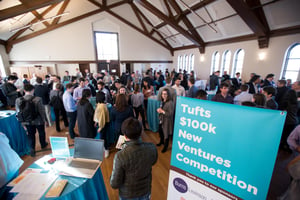 -120 applications in November
- Mentor workshops from January to March
- Selection of "The Final 16" in March
- Consistent individual hands-on coaching
- The final judging and awards on April 4th & 5th
- Excitement & disappointment at the same time
- Connections and advice everywhere
A continuous learning experience!
Extraordinary entrepreneurs, faculty, alums and mentors all the way through this complex and energizing process that has become the largest and most well attended event on campus, short of graduation. Record attendance this year, but most importantly, this is a yearlong process which brings together extraordinary connections and talent from highly experienced entrepreneurs, service providers and investors and transfers that content to hundreds of entrepreneurs all vying for opportunities to learn, grow and succeed.

I've been involved in this general process of startup competitions for 30 years ever since I chaired the MIT Enterprise Forum years ago, and we ran the first business plan contest ever. Since that time, I've seen hundreds of competitions in Boston alone, and each one is, in its own way, critically important to the entrepreneurs. Maybe it's MIT, maybe TechStars, MassChallenge or MassTLC, and maybe it's our new venture competition at Tufts, but in each case, information and connections are shared with entrepreneurs which greatly increases their opportunities for success.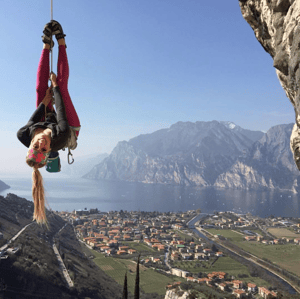 I've been on the entrepreneur side of the table, and too often felt that I was dangling by a rope without a supporting harness, but that was all back in the day, when there was an overwhelming focus on the "shark tank" concept. Today, unlike "Shark Tank", (a made-for-TV show which gives a bad name to real entrepreneurship), these competitions at places like Tufts, Babson and Harvard's iLab, and lots of other great universities, are centered around opening "The Big Three" of the necessary support doors for success:
1. Critical connections to customers and services
2. The right type of funding opportunities
3. Consistent mentoring and frequent call-in support
The "dangling by the rope" picture above is from College Outside founded and grown by the very talented Sarah Lockwood, a gifted entrepreneur and a Tufts alum from my class the Entrepreneurship Center, who did not ever compete for the Tufts $100K because she was just too busy building her company...like hundreds and hundreds of college students every semester. Sarah, a climbing expert and now a self-sustaining business owner, will absolutely succeed through her hard work, her positive energy and her absolute focus on developing her experience. Consistent and continuous learning is at the top of Sarah's list every day!


Want to start a company? Then just do it!
Greater Boston-and Massachusetts overall-are rated nationally as the best locations in the country to start a business of any kind and especially tech. We believe that there are four basic pillars to incubate successful entrepreneurs, and these abound in Massachusetts and especially in Greater Boston
Great universities, such as we have in Massachusetts, which yield thousands of new ideas
Great healthcare institutions which become a major platform for research & innovation
A history, a spirit and deep experience in both early-stage and growth funding
A community of early-stage support evidenced in individuals, incubators and hangouts
When you think about it, it's the same for Sales
As you know by now in reading these blogs, I am just a bit fanatical about the process of the sciences of Sales and Marketing. My favorite mantra when I speak of either Sales or Marketing is always...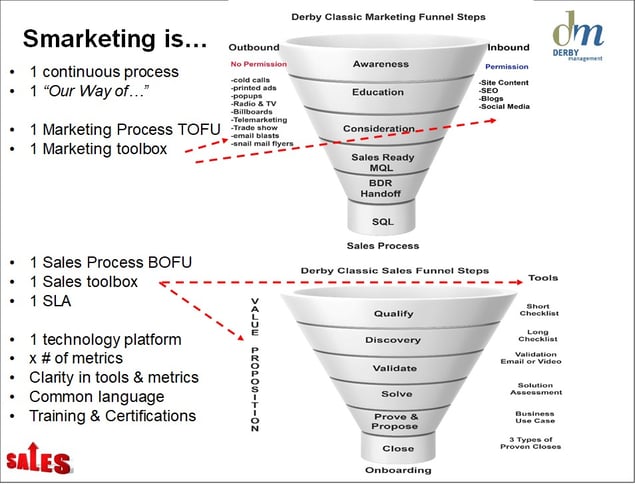 Process-Tools-Technology-Math
Being successful as an entrepreneur, is very difficult, but, in most cases, the process is also very direct as long as one pays attention to a large numbers of rules and is focused on consistent daily self-improvement...the exact same requirement in becoming a successful salesperson.
Thanks to all of the Tufts entrepreneurs who have presented in the $100K Competition this year!!!


And, speaking of Tufts- "Content in Context"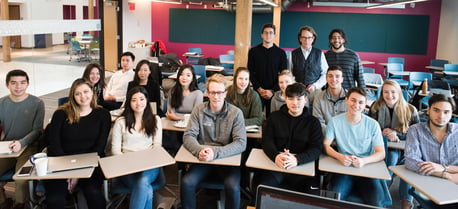 It's that time of year again, when I go out to our greater blog, LI, FB and Twitter communities and begin the process of soliciting complex, semester-long Marketing projects for next semester. When I began teaching at MIT 20 years ago, and then at Tufts 10 years ago, I quickly realized that the only way I was going to provide any meaningful content...and keep my students awake...was to wrap that content within the context of real companies who needed new or updated marketing plans. Our customers range from tiny startups often looking for their first marketing plans to public corporations who are launching new products.
We are looking for six to ten complex marketing projects for this fall's semester
Might be for a company or a product
Projects typically are to create a full marketing or a marketing and sales plan
Each project will be assigned a student team of four to five students
At least one of two of the team will have solid prior marketing experience
Projects and the syllabus are sent to the students on July 5th
There is homework to do during the summer
The deadline on applications submitted to me is June 15th
If you are interested, please just email or text me (6175044222), and I will send you the instructions.
Have a great day Selling today!

Coach & Advisor to Derby Management
Director, Entrepreneurial Studies, Tufts University
Cummings Professor of Entrepreneurship