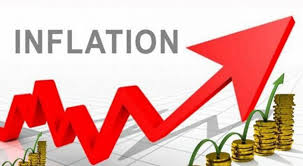 Last night in watching the first 5 minutes of the national ABC news, the "I" word was mentioned 9 times
Bloomberg this morning was not much better with everyone focused on today's 8:30 retail sales data.
Technically, given the clinical definition of a recession, we were at that point at the end of Q2, but it was decided to "adjust" the definition a bit.
Then consumer prices climbed a seasonally adjusted 8.2%

in September from the same month a year ago, pulled down by a decline in gasoline prices that was partially offset by higher food costs
Yesterday, the

reading was down from 8.3%

in August and 9.1% in June, which was the highest inflation rate in four decades.

Core prices, which exclude energy and food, rose 6.6% in September from a year earlier, the biggest increase since August 1982. They increased 0.6% last month from the prior month, a sign that strong and broad price pressures remain persistent.

And of course, today at 8:30, t

he Commerce Department will release its September retail sales data. It's not going to be pretty since all of us already have begun to cut back on purchases faced with what we already know is going to be a wicked cold winter in more ways than one. Just this week, we've already experienced the resulting higher gas prices given the Saudis' recent political production cutback, plus there's little doubt that Putin will play the strangulation card of oil to Germany and the UK this winter.
None of us can impact what's above, but what we can do is...
Be very specific in our 2023 planning for exactly how we plan to execute our GTM plans. This is not a time for "we'll figure it out when we get into the year". This is a time for detailed quarter by quarter playbooks and specific battle plans that are totally focused on execution tactics and not some general over-arching strategic initiative which is not totally nailed down. Uncertainty and lack of clarity on the part of senior management in 2023 will result in more recession, and, in the short term, resignations!
Focus our sales and marketing planning for 2023 on a tight number of growth tactics without increasing our overall operating expense. That's correct: no increase in sales or marketing expense, but also no reduction in expense in sales or in marketing. Keeping CAC at the same overall number as in 2022, what are the execution and focus changes we could make in marketing that result in an increased number of more focused SQLs? Impossible for me to believe that we cannot redirect, rethink and redistribute our marketing dollars to more Inbound Marketing tactics and less to blind emails, expensive trade shows and conferences and print media. We're absolutely religious in our use of Inbound and sales and marketing processes locked into tech platforms such as Hubspot, and we see strong results at our customers every month!

Rethink our current sales process and tighten up on the specific steps in that process and the use of much lower paid BDRs to do the pre-Discovery work that is currently being done by AEs. I see my Tufts alums all the time go into BDR roles and in a matter of a few months consistently execute on producing 200-250 connections a week and signing up a percentage of those for AE Discovery calls.

Take a very specific position on pricing! Having said that, I am not suggesting what the pricing model should be for 2023. What I am recommending is that the current model will not survive Q4, during which, given all the recession and uncertainly spillover, we will, of course, be providing discounts. It is what it will be. What we do not want to do is to carry discounting into the first quarter of 2023.

Be absolutely clear in your 2023 people strategy! This is not a time for uncertainty or less clarity, or a lack of focus or hedging on decisions especially related to your hiring and retention tactics. Given macro issues, hiring and retention will continue to be among the top one or two management challenges in every company for 2023, and these plans need to be not only specific but clearly and consistently understood by everyone in the company.

If in a "normal" pre-2020 year, we might take on four to five new growth initiatives, narrow that down to two or three for 2023. Most importantly, in whatever those initiatives will be, focus your marketing and sales work not on your products and your services, but on the distinct and provable value you will provide to very specific personas in their use of your products.

An example at our own firm is that we could talk about "we're a consulting company that's been in business for 30 years", which is a big "So What!" or, we can talk about "we can improve the productivity of your sales team by 25% in 12 months", which will usually get us to a "can you tell me more?"

Great Selling Today!!!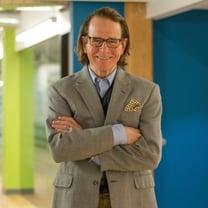 Just some thoughts for a rainy Friday morning to think about as you gear up for a great day of marketing, executing on your sales process and, most importantly, closing deals!
At any time, if you want to discuss your own sales or marketing planning for 2023 or even for the rest of this year, just connect with me for some quick ideas and feedback. There's no cost to a call or two, plus I love listening and talking about this new rapidly changing world of marketing, which is nothing like the old days of 2020! In the meantime, take a look at our 2022 edition of our Writing the Winning 2022 Marketing Plan
We also have a related book in our Writing the Winning 2022 Sales Plan. Both of these will be updated during the December break
Also, if you are interested in participating in either a Marketing or a Sales project this spring, just connect with me, and I'll send you instructions this afternoon. I will be teaching Marketing again as I do both semesters and will be looking for six complex projects. I will also be teaching my Science of Sales course which I only teach in the spring.
www.derbymanagement.com
Derby Entrepreneurship Center@Tufts.