Why You Should Optimize Your Sales Team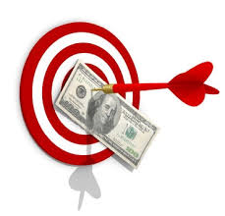 Since the recession of 2008, we've all reduced our expenses sharply and cut our costs to the bone as we did the necessary things to survive and stabilize our companies through those difficult times.
At this time as we look out to the years ahead, the one area where we can now gain significant leverage is in making our Sales teams and marketing programs...
...more productive and efficient for the company
...more Sales & Marketing effective for the players
...more Sales & Marketing optimized for the value
...more tightly integrated for the culture
At Derby Management, over the last ten years, we have been working with a large number of our customers in building Sales and Marketing processes, metrics and tools that not only have significantly increased their sales revenues, but done so in programs which are totally embraced by the Sales Teams on the front lines.
Since one of the foundations of our considerable expertise is as operating managers with direct P&L and quota responsibilities, we not only understand the real world of sales management, but we have learned how to very cost effectively design and implement programs and tools that can be immediately put to use.
We have successfully implemented these Sales Optimization Processes in businesses ranging from...
emerging technology companies
to financial service providers
to both large and small banks
to accounting and law firms
to public companies
to middle market product companies.
to family businesses
All with the same result:
a significant increase in revenue and profitablity.
What Our Customers Say
Working with Derby Management has been a high point in my career. The CEO coaching has made me a better leader and the sales expertise has helped my company grow our sales pipeline 7-fold in 6 months resulting in the best quarter in the history of the company. Mike Corey, Founder & CEO, Ntirety.
I would recommend Derby Management to fellow professional service providers and to business owners everywhere who are looking to embed the tools and culture of performance and sales into their company's DNA. More than just "Sales Coaches," Jack and George took the time to learn and understand our business. That diligence and discipline empowered them to work with in a complex dynamic to achieve our agreed upon goals. Anthony P. Scillia, CEO of the New England Practice, UHY Advisors, LLC