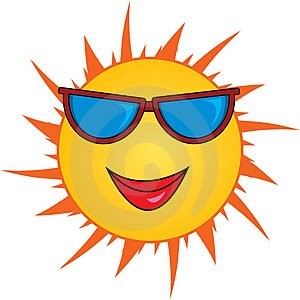 9 out of 10 sales calls are going to end up in outright rejection or at least an entry pass into the valley of despair with such heartwarming comments like, "We need to discuss this internally…for a while", or even after you've used all of your considerable closing skills to get a commitment, the response continues to be, "We're still kicking this around, I'll call you in the next couple of weeks".
As all of us work through the 13 weeks of any quarter, balancing today's successes against yesterday's failures and ultimately scoring enough points to win the game, if you then throw into the mix bad karma, bad weather and bad people, boy, sometimes, it just wears one down.
Bad karma I can get rid of. Over the years, I've interviewed hundreds of professional and semi-pro athletes to figure out the techniques they use to psyche themselves up for a game even when they're way down in the standings. It works all of time. Email me, and I'll send you some ideas, or maybe I'll just blog about it next time.
Bad people, I've also learned how to deal with. When we were in K-12, our mothers always warned us to keep away from so-and-so, or perhaps in high school, the warnings were a bit stronger about hanging out with "the wrong people" or the even tougher issues of having to deal with comments about our boy/girlfriends.
In Sales, it's a lot simpler. I just quickly push myself away from two types of bad salespeople: the time wasters who just want to talk and the complainers, who just want to b@#$%. Nothing depresses me more or wastes more of my time than being around weak sales performers. My advice is that if you want to hang out and talk sales shop, that's fine, just do it with the A team.
Bad weather, that's another issue, and as good as I think I am in sales, I've not had any influence on Mother Nature, so it was great yesterday to not only see the sun, but to actually be out making calls in 80 degree temps with no jacket, overcoat, hat or gloves or trying to avoid the torrents pouring off the roof. Put a little sun back in the game yesterday and today, and it's not surprising that my results went up, a giant close just happened, and I put in a very productive 10 hour day and was back at the desk this morning at 4:00 psyched for the balance of the week.
Lesson for the day: Immediately deal with the things that you can control and get rid of the bad karma and bad people distractions, and then, just maybe, the sun is going to shine on you and add to the magic.
Good Selling, today!
Jack
Head Coach