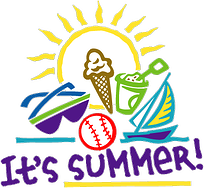 Barely at sunrise this morning, I took a walk on the beach before setting off for the office. I needed to clear my head from yesterday's tough deal and a big cancellation which arrived in an unexpected email last night at 11. More of a reschedule than a cancellation, but the impact is the same-nothing happening this month.
The feel of the sand and sounds of the ocean gave me the focus on what's got to happen over the next 72 hours in order to recover and close the quarter. That's the thing with the always interesting world of sales. The landscape changes in the snap of a finger and, just like sports, even the best laid out game plans often come down to the play-by-play execution of the last 15 minutes of the game. No question that we will make it through the next three days and come out on top; it's just the unknown of exactly which buttons to push, so, most likely, we'll push them all. Just not enough time left to do a thorough plan when, in reality, it all comes down to blocking and tackling anyhow.
So, that's the 72. What's the 44? The 44 is that at most all of us in sales have about 44 selling days during the months of July and August leading up to Labor Day. Of course, this doesn't count either my planned vacation time, or, more importantly, the vacations plans for all of the people in my current pipeline, which, by the way, I began asking about back at the beginning of June. It's always a good tactic to ask these questions since on the customer facing side, it shows personal interest in the lives of my prospects while on the internal side, it provides comfort that I'm not going to get hung up during the last stages of the funnel when I'm pushing to close only to be surprised by the fact that a critical decision maker is away for two weeks.
With this many years of selling under my belt, I know three things about the summer.

• It's going to be hot. (No complaints from me since I'm still remembering February.)
• People take back to back weeks of vacation plus the pre and post vacation days are less productive
•Leads from Marketing are less than usual: vacations plus bad times to run major new campaigns
All of which leads me to think about creating my own lead generation activities for the summer. 2010 sales performance data points out that 24% of our total amount of selling time is taken generating leads and doing pre-qualification on prospects, while 63% of us admit that our lead generating capabilities need immediate improvement. Where it gets really ugly is that only 29% of our leads are actually generated by Marketing and 47% are self generated by salespeople, with the balance of 24% coming from referrals (almost the same as those generated by Marketing).
Given my personal adage that while I do believe in God, for everything else, I only believe in data, for me personally, the question of where to get more leads to impact the next 44 days of summer is easily answered. I need to create my own personal heat map of using my referral base in order to get through the summer. I simply can't bet on Marketing. Just not enough days, it's the wrong campaign launch time, and the data clearly states that it won't work anyhow.
How can I identify the "right" referrals? Use this thought process about Heat Mapping and create your own short term 44 day plan.
As usual, comment here with your own ideas about other practices that you've successfully used to turn the summer into an opportunity rather than an excuse.
Good selling...for the next 72!
You might want to also think about coming to our October Sales Management Boot Camp.
Five years
Over 350 graduates
CEOs & Sales Managers only
High satisfaction
Lots of testimonials
Pre-August 15th discounts
Check it out & ask questions
Jack
Head Coach
jack@derbymanagement.com