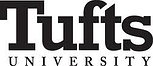 The last class of the semester was this past Wednesday. Actually, it was one of the two exam presentation days-this past Wednesday plus the prior week-when the management of the project companies returns to Tufts for their final presentations. 30 students organized into 6 teams, companies with complex, semester-long marketing projects and a ton of work over 13 weeks of lectures, field work, road trips and four HBS case studies. We do a lot of "real world" in my class, and, this year's students in both semesters were outstanding.

Since much of the course focuses on not only the strategies and execution tactics of the rapidly changing world of marketing, but also on tying that content back into how the students need to be marketing themselves, one of my personal deliverables is to make sure that the graduating seniors end up with the best jobs. Good news is that I'm pretty well connected and can open a few doors so that my graduates can now be found in sales and marketing jobs at great companies like HubSpot, Brainshark, Brown Brothers, Fidelity, Monitor, Siemens, Digitas, Jones Lang LaSalle and numerous other businesses among our customers and friends in the community.

Lindsey Kirchoff is one of those graduating this May. An outstanding student with a passion for marketing who has moved far beyond the classroom walls, Lindsey has taken her blogging and branding expertise to an entirely new level. Over the Christmas holiday, David Meerman Scott gave me a call and asked if I had an intern for the spring semester that could do a marketing project for the Massachusetts Air & Space Museum, where he's a board member. Since David is a great guy, we use his book, The New Rules of Marketing and PR in class, and sometimes I can twist his arm to come to Tufts for a lecture, I said "sure" knowing on one hand that this was a great opportunity for the right person, and on the other that I just happened to have that perfect person in Lindsey to put on the project. Lindsey and I talked New Year's Day, and it was then in her very capable hands.
How did she do? She knocked the cover off the ball! Check out what David just posted about her in his blog this week, "Lindsey shows how to market to millennials and how to get a first job". When you finish that, jump on her own blog at How to Market to Me, and then I want you to ask yourself three questions …
… "How am I doing in marketing myself to my customers?"
… "What's the message I'm projecting on our site, on Linked In, & on Facebook?"
… "What's the image that I want to market about me and how should I be doing that?"

You can pose these questions to how you're marketing yourself or your business to your customers and customers-to-be. You can obviously do the same if you're looking to take that next step in your career. BTW, I never look at resumes-just your LinkedIn and Facebook.
As a result of your answers to these questions, you might want to set a homework assignment for yourself to complete by the end of May. If a talented and vivacious 20 year old can make this type of impact through hard work, talent and personal drive, you certainly can do the same for yourself and for your customers.
Good Selling
...and, all the best, Lindsey. Stay connected.

Jack
Head Coach