The Solution Center in 2021
Especially in these chaotic times of unknowns and stress, we work closely with you and your team to move you along the path at whatever speed and level of detail and implementation you want to take for your business from...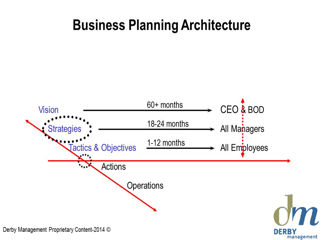 -brainstorming vision to...
-deciding strategy to...
-setting objectives to...
-implementing tactics to...
-executing activities to...
-managing execution to...
-performing reviews

...or whatever portion of this architecture where you want to focus and dramatical improve your performance.
The primary value that we bring is that all of us at the firm are hands-on experts and specialists in what we consult in. We've all held the titles of CEO, Presidents, CFOs and Vice Presidents of Sales & Marketing. It's not uncommon for any of us to sit in the seats to fill these positions as interims.
What we do is provide you with real life solutions to a variety of opportunities in the areas of...
We provide any of these functions while becoming a real-world sounding board and a one-on-one heavily experienced Coach for you or any the senior team.
Our intent with this Solution Center is to provide you with specific takeaways that you can immediately put to use in your business today.
This section of the website is meant to provide consistently updated content in three categories:
In each of these categories, our intent is to continue to populate these sections with a variety of easy-to-use specific templates, most of which will utilize Brainshark (One of our customers, and where Jack is a co-founder and Director) platform so that we can get our points across quickly and effectively.
As you participate in using this Solution Center, if you have comments or ideas as to what you would like to see in addition to what is here today, just let us know. Email Jack directly at jack@derbymanagement.com or leave a voicemail at 617-504-4222.
What Our Customers Say
"I've been working with Jack for 5 years. Jack has been more than a Board member here at Brainshark....he's been a consultant, coach, and mentor. His "hands-on" experience from working with many companies have given him a very unique "value-add" to me personally and our entire management team."
Executive Vice President, Brainshark