Last week, I noted with great pride that Pitchbook's annual university rankings of the top producers of U.S. venture capital-backed startup founders listed Tufts in its top 50 universities in the country! Great to be listed alongside other MA-based universities like MIT, Harvard and BU, who also made the top 50. For me as a Tufts professor, this listing drives directly to the overarching mission of Tufts and its uniqueness to actively promote innovation and research across all of our 11 schools.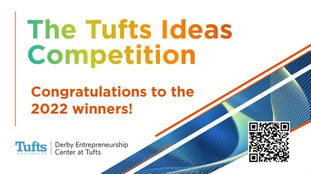 Last night was a perfect example of that uniqueness at the kickoff event of our upcoming business plan season, with our annual Ideas Competition. 10 superb finalists presented last night, including numbers of my own students who were expertly advised and judged by experienced alums who graduated from our entrepreneurship program. This is what true entrepreneurship is all about-real entrepreneurs instructed and coached by real entrepreneurs!
Get involved in The Spring Semester ahead
As I wind down this semester of my Marketing course, with only two more weeks before the final presentations which are made to the CEOs of our six host companies, I'm on the hunt for a couple of additional projects for my Science of Sales course starting in January. Registration was this week, and I've had a record signup for this course. The fundamentals are
Six very bright students working in six teams of juniors and seniors

Six students and one TA working on one sales plan project

Companies of all sizes, not just startups

Companies across a wide variety of markets and industries.

Fully developed customized sales plans: models, process, hiring, tools and more

Active involvement with management, who determines 40% of the team grade
Just connect with me at jack.derby@tufts.edu, or 617-504-4222, and I'll send you an outline of what's involved.
The Next Generation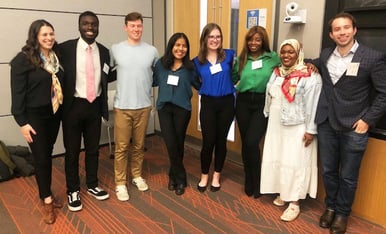 A final thanks to the newest generation of Tufts entrepreneurs representing an extraordinarily wide diversity of ideas, causes, personal challenges and exciting commitments to build enterprises that solve very human and business needs!
As a perfect example of what Tufts is all about, the finalists included ideas providing solutions to unbiased voting information, food availability, elderly care, social equity, women's rights, personal care and solving the practicality of building access. Congratulations to all the presenters, judges and organizers!


HAVE A GREAT WEEKend & CONNECT ANYTIME!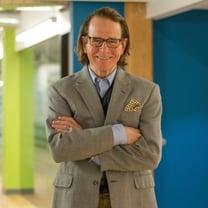 As you are gearing up for the final 22 to 25 selling days in the year, at any time, if you want to discuss your own sales short term tactics or your strategy planning for 2023, just connect with me for some quick ideas and feedback. There's never a cost for a call or two, plus I love listening and talking about this new rapidly changing world of sales which is nothing like the old days of 2020! In the meantime, take a look at our 2022 edition of our Writing the Winning 2022 Sales Plan which I'll be updating over the holiday break. Let me know if you want to contribute your own ideas and experience.
www.derbymanagement.com
Derby Entrepreneurship Center@Tufts.