I live & work at the intersections of...
The Company:
At the firm, we work diligently to bring 25% jumps in Sales and Marketing productivity to our clients.
Tufts University:
Teaching the science, tools, technology and metrics of Marketing and Sales.
Most importantly, the teaching content of these courses is wound around 16 projects from real companies each year: 6 Marketing Plan projects in the spring, and 6 in the fall, plus 4 Sales Plan projects in the spring. As a result, I am always looking for new companies, which is the purpose of this blog...more in a couple of paragraphs
Jobs Creation:
Connecting Tufts students to great jobs and opportunities!

This service began when a few students (Emerging Jumbos) would get hired by their marketing and sales project companies during the semester. Then, this process of creating connections easily expanded and quickly multiplied because I was able to open doors at companies like Hubspot, Brainshark, Fidelity, Amazon, Google, LinkedIn, Silicon Valley Bank, Facebook, Oracle, NetSuite, Microsoft, and tens and tens of other "Great Places to Work".

Of course, that initial seeding of my alums into those companies has over the years led to lots of semi-annual calls from me that start with "Hi, I need a favor and could you give some guidance to one of my current students."
Everyone of my alums knows the deal when they get that first job...it's time to pay back, and at some time, they will get "I need a favor call".

The whole process works, and it has two wonderful consequences.

1. It opens doors that would otherwise be closed or, at best, would be very difficult to open.

2. It keeps me in constant contact with my alums in their career journeys

So, I was very pleased to receive last week, from Emani Holyfield, who now works in HR at Google (and is one of "My Personal Best Tufts Team" !) this video on The 8 Laws of Branding by Brian Tracy.

Brian Tracy (just a bit slow in his speech, but the guy is a genius and is well worth listening to for the full 8 minutes) focuses not on the generalities of "branding", but brings the meaning of this complex marketing word down to the street level of just what it takes for each of us to create great "Personal Brands".
This is just an excellent framework for anyone: student, intern, upcoming 2018 graduate, and also for the more experienced salesperson or manager looking to open that next chapter in their journey.



Ok, so now "The Pitch"

Remember those 10 companies I need for the upcoming spring semester?
6 Marketing Plan projects and 4 Sales Plan projects!

This is a picture of our 2017 "Art & Science of Sales" Team, held only in the spring. (I teach at MIT in the fall and can't juggle three courses). They totally knocked the cover off the ball this year!

What's the Value for You?
We're looking for complex marketing and sales projects from real companies in a variety of markets. What you receive is a trained consulting team of five or six juniors and seniors working for 13 weeks to provide everything from full marketing or sales plans with detailed research and implementable recommendations to whatever sub segments of a full plan that you might need for 2018. Some smaller companies come to us for full marketing or sales plans, while others want to focus on a specific product or a new market.

What's the Value for the Students?
- They learn "on the job", and at the street level, the realities of Marketing and Sales
- They take classroom academics and apply that content to the reality of increasing sales
- They interface frequently with management which builds their skills and confidence

So, if you are at all interested, just email me at jack@derbymanagement.com, and I will send you the detailed instructions on how to apply.

It is a superb opportunity with hundreds of satisfied companies and graduate!
Good Connections & Intersections...which always lead to more Sales!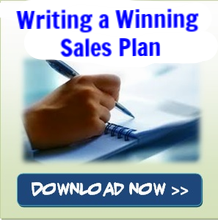 Tags: Sales Best Practices, Sales Management Best Practices, sales plan process, sales planning, improving sales productivity