Today is the last of the 11 Marketing and Sales project presentations for the semester. Should be very interesting considering the team is mostly engineering graduate students, and they have been hard at it for 13 weeks in our Science of Sales course stretching beyond the confines of building out the details of a sales plan to the rounding out of a fuller business plan.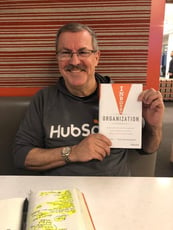 We began the semester with the pre-read requirement of reading Dan Tyre and Todd Hockenberry's book on The Inbound Organization, since we are all disciples of Hubspot's fundamentals on Inbound.
Dan energized us during the second class back in January and since that time, we've had my individual sales alums provide us with exacting tactics, solutions, presentations, tools and technologies, all of which come down to one 90- minute presentation and the turning over of reams of research, data and interviews. 40% of their grade is defined by the company management making this a very unique and very impactful takeaway for the host companies
Last week, one of the teams provided one of "the best ever A+" presentations, and I was struck with the simplicity of their final slide labeled "Key Takeaways"
Online Selling Must Be the Primary Strategy
Personalization of the Selling Process is Critical
Embrace Creative Email Outreach
Data Collecting is Necessary but Doesn't Close Deals
Excellent ideas to takeaway for all of us on a rainy Tuesday at the beginning of the critical month of May in the most critical quarter of the year
If you are interested in becoming a marketing project participant for the fall semester, just ping me with an email, and I will send you an application. I always love complex projects-any size, any market.
Talk soon!


2023 SALES PLANNING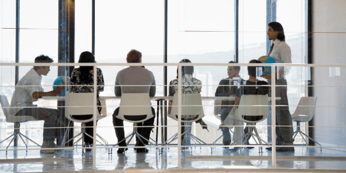 One of the tasks I completed during the holiday break was to update our sales productivity site page and our new edition of Writing the Winning Sales Plan for 2023. Or you can just email me, and I will send you a free copy, and, of course, connect with me at any time for questions, comments or just catching up.



Connect with me at any time for some quick ideas and feedback. There's never a cost for a call or two, plus I love listening and talking about Sales & Marketing.
www.derbymanagement.com
Derby Entrepreneurship Center@Tufts.