With the end of the Q just eight days away (don't plan on anyone working on the 30th before the July 4th weekend/holiday week), it's time to plan the second half of the sales year in terms of strategic focus and where I'm going to focus my management time and my limited budget. Do I focus on ...
TOFU: "Top of the Funnel" marketing activities.
Invest in a full-time digital marketer
Increase social posts to 2-3 a day
Experiment in another channel with A/B testing
Be consistent in my blog content themes
Repaint the website; no more touch-ups
Bring in an online and event influencer
The big one: change our pricing!


BOFU: "Bottom of the Funnel Sales
Add a salesperson now/ payoff in Q1/24
Add a person to Sales Ops/ Enablement
Change the responsibilities of our BDRs
Build a more disciplined sales process
Invest in Hubspot and require certification
Change our GTM model for '24


July is the perfect time to plan this out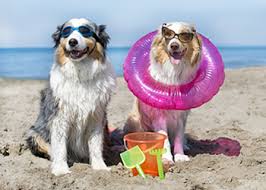 Surprise of Surprises, summa' starts this week, and with the summa' comes reduced time working, more inconsistencies in availability of your team and naturally some level of defocus. It is what it is, and for these upcoming eight weeks, it's simply the rhythm of business. Having said that, this is also the perfect time to take a small number of three, four or five managers and take a hard look at all the marketing and sales analytics that have been accumulated over these six months, compare those to the prior six months and to the YoY numbers and make decisions about changes for September through December.


It could be that this task team consists of the senior managers from Marketing, Sales, and Customer Success. First, whatever the team composition, you want someone from Finance on the team. It may also be that the Marketing person on your team is not the head of the department, but someone who is also senior and who is deep into analytics and Inbound. You definitely need a senior manager from Sales, but not necessarily the CRO and understands and has been living the new science of sales and selling customer value and not products or services
Define the objectives as increased sales productivity internally
Define the objectives as increased customer effectiveness externally.
Have the team define its own metrics for December 2023 and June 2024
Set a date in the early September calendar to roll out the plan
Just some things to think about as we're all focused this Tuesday on finishing out the Q, but like all great salespeople, taking a look at the next page in the calendar for what's around the corner, since our real currency is the management of our time.
Have a great day selling today!!!