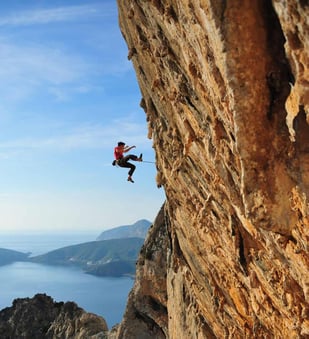 Last night, I watched the documentary about the climber Alex Honnold, who is the star of Free Solo, the documentary about his ascent of El Capitan that won an Oscar last year.
El Cap is a 3,000ft sheer rock face in Yosemite, California, and he climbed it without a rope.
Although Alex is known in the public eye as a free solo-ist, most climbing he does takes place on a rope. He typically won't free solo a difficult route until it's been thoroughly rehearsed while attached to one.
So that's what makes this photo here fun...and of course, here he's roped in.
What do I know about climbing?
Not much...
I've hiked through the Green Mountains of Vermont. No ropes, no danger, no fear.
When I was in the Peace Corps, I climbed Kilimanjaro since I lived at the base for three years.
Ropes were not necessary. We climbed with old equipment, wooden frame backpacks, wool jackets, no oxygen, and plenty of fear.
...and along the way, I gained a tremendous respect for anyone who has the mental and physical discipline to live their life on the edge, whether that's Alex Honnold in the picture below soloing up one of the 31 pitches on El Capitan with no rope, an old T shirt, a battered pair of light pants and his climbing shoes...and no sponsor logos anywhere.

Just Alex...totally focused on the end game of getting to the top.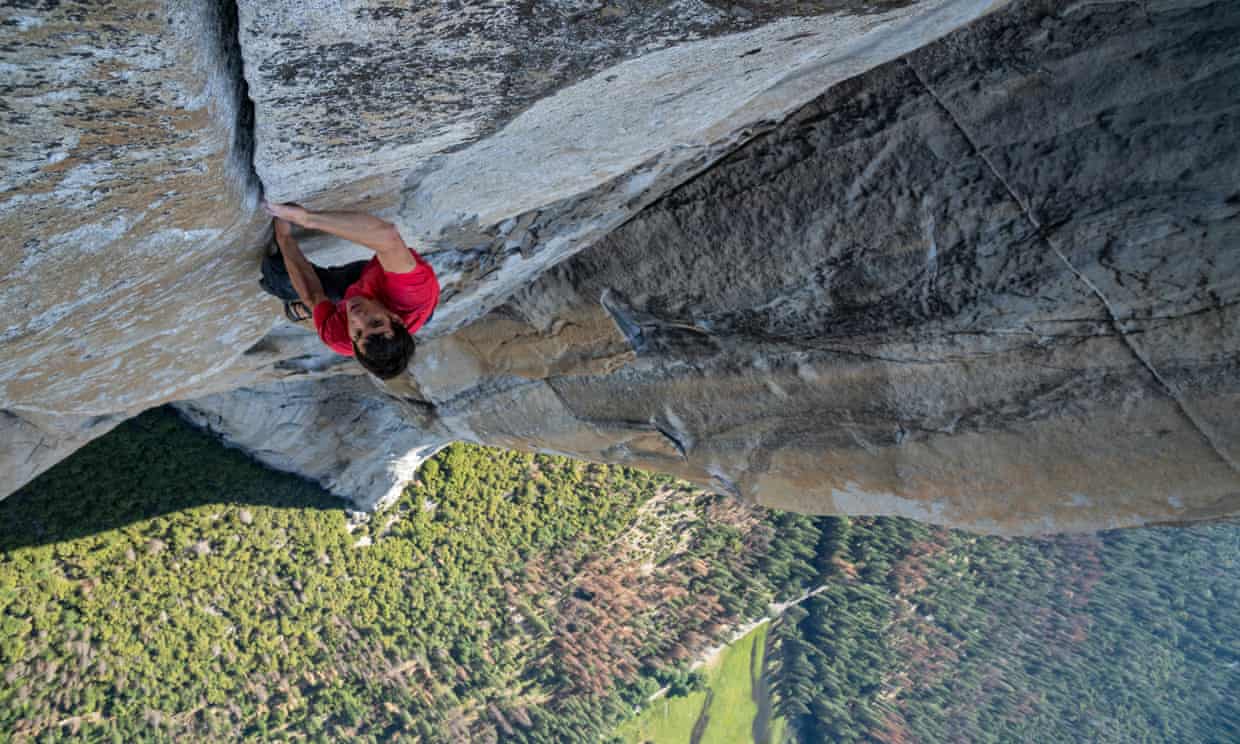 Today
I have that same amount of respect today for any business or sales leader charting and leading a path through the unknowns of this chaotic environment in which we now live and work. Success today in our businesses is centered, of course, around our products and services, but has much more to do with...
...carefully planned, step-by-step activities, one toehold at a time even knowing that there is no sure route to the top.
...mental and physical toughness trained for with just the right balance of conditioning, training and focus on what one eats and how one sleeps. All things that previously we knew we needed to do, but now are absolute necessities to get us through the unknowns of there being no clear path to the top.
...a healthy respect for the fear of falling. Falling is pretty standard at the top level when you're pushing yourself to be on the competitive edge. In climbing, there may be an 80-90% failure rate; in business a lot less, but in these times, there simply are no metrics yet.
...planning your moves as best you can even given all the unknowns. You learn a tough climb in sections. You do the same in planning sales and marketing in today's abnormal times when the experiments are still being tested and long before the rules can be actually written down. Maybe by Labor Day, we will know enough to figure out how to get to December.


Tomorrow, Would you...could you...Free Solo?
I'm not asking that question relative to the 3,000 foot El Capitan or any other mountain? The question for this morning and some thinking about over this weekend has to do with the strength of leadership needed today to make substantive real change in our businesses, in the way we market and in the way we sell.

What I do know-as you do now by now-with 90 days of chaos behind us is that...
...this environment is not going away in the next 12 months.
...any marketing that is going to be done needs to be aimed at being imperative.
...virtual selling processes and tech tools are here to stay, and we are just at the beginning.
...the definition of "office" has not yet been written.
...there is no "new normal" yet.
These questions and many more will be answered by the men and women who chose to free solo, to lead when there is not a clear path to success, who have "the right stuff" and "the true grit" to muscle through and carry with them a respectful fear heavily overbalanced with an unrelenting drive to succeed and get to top.
My answer for me personally this morning is an absolute "yes" since that's how I'm wired as an entrepreneur, as a salesguy and as a professor.
Have a great day selling today!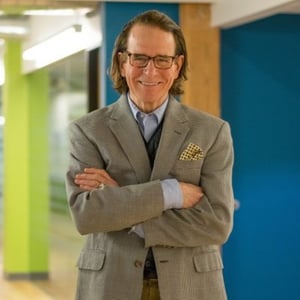 If at any time, you have a need for a confidential sounding board management coaching or for Sales or Marketing stuff, just connect with me at any time. Text or email me, and I will quickly set up a call. I'm a pretty good listener. Obviously, no cost, just an opportunity to listen intently and make a few recommendations based on decades of experience.
Be safe, be positive and enjoy today and have a great Weekend!