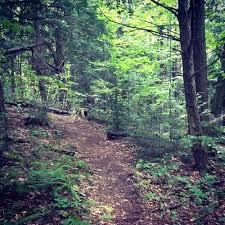 "A clean forest is a happy forest !"
In the tiny town of Bondville (Federal government's name) and/or Winhall (the State's name), population 647, I was out in my Vermont woodlot this past weekend. Always a work process of love for the land that is good for my head, the soul and especially for the woods!
My family has lived in this valley for over 250 years, and I have enough great grandfather and grandfather stories of real entrepreneurship to fill a book. I think that it's not by coincidence that I'm now director of the Tufts Entrepreneurship Center, just two miles from my grandfather's first retail store opened in Davis Square in 1908. Bapa left the not-so-rural town of Poultney, just 20 miles up the road a piece from where I live in Vermont, to settle in Somerville next to the Tufts campus.
Last Friday, Mike, my trusted co-worker, and I were deep in the Vermont muck with chain saws and ATV's cutting, bushwhacking, and generally cleaning up the final damage of the winta'.