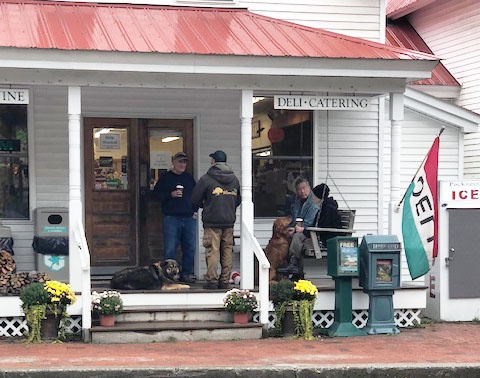 Vermont's Marketing in the Fall
25% of Vermont's tourist dollars come as a result of four weeks during the leaf-peeping season from caravans of busses out the Midwest and outright commercialism of marketing and selling everything that is the essence of Vermont.
To the left is a picture from last weekend taken from my dirt road 'bout half a mile from my house. Doesn't get Vermont-better than this in terms of the beauty that is the fall...and the tourist dollars that come rolling in as a result.