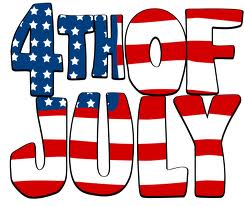 It all comes down to today:
e
nd of the month, t
he quarter, and the
first half of the year. Hopefully, your high on the charts...and you always have the next 10 hours or so. An adage in the profession of sales has always been "never give up!". Put it to good use today...I know that I will be!
Somewhere among the results of the first half of the year are lots of reasons to celebrate, and this weekend is the perfect time of year to do just that. As we power through the last hours of this month making sure that every drop of quota juice gets squeezed through this quarter's wringer, once that's done, and you've cleaned up paperwork tonight or tomorrow morning, just stop! Get out of town, go to the beach, hang out in the backyard, and just celebrate!

Yes, I know that this does not sound like the normal workaholic seven-days-a-week, Jack, and no, I did not get mellowed out by the heat, but I'm also a student of the science of when it's time to hang it up and step away for a few days. Plus, I love both the simplicity and the complex history of the 4th. Later tonight I will be jumping in the fast red car to get to Vermont, where the 4th of July takes on a whole new meaning in this quirky state of my ancestors. I'll get to watch the West Wardsboro parade twice since there's only one main road in town, and what goes one way, needs to come back. Simple Vermont practicality. Then another fast trip back to the NH beach to watch the outlandish fireworks and huge bonfires that are part of the tradition here ever since my parents brought me to this beach at the age of 5.