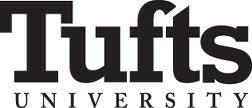 I open each semester at Tufts by asking my students what my job is. After a couple of awkward minutes including... "to teach us about marketing", to which I respond, "That might be a problem because I don't know that much about marketing", my real answer is..."to make sure that you get the highest paying jobs that you're going to find to be the most rewarding". And, at the end of the day, that's really the most important result from any university.
I like to believe that I do a good job at Tufts. I have solid involvement with my students in and out of class. My course rankings are very high. I get personally charged every Wednesday, every semester. I study harder, I learn more...but most importantly I make sure that my kids get great jobs. North of 100 companies, which are either customers or investments of ours, now employ my ex-students while still more work at large companies including Dell, Oracle, Fidelity and Google as a result of our connections.
During each semester as we spend three hours every week working hands-on in the rapidly evolving worlds of Inbound and Outbound Marketing, developing marketing plans for six real companies, I very tightly interweave all of the marketing tools and tactics that we learn and actively use during class into the students' own personal job hunting processes. At the end of the day, the processes of marketing your company's products or marketing you as the product should be exactly the same. Throughout the semester, we use tools such as market research, segementation grids, value propositions and pricing platforms combined with executable tactics. My attitude therefore is that since we spend the semester learning these and other new skills, why not apply these sames tactics to the process of looking for a job?
My students get the correlation right away. All of sudden, all of their worrying about whether their resumes need 10 or 11 point fonts are shelved since in the new world of marketing themselves, resumes are regarded as merely a product spec sheet. You need one, but so what? As a result, their focus then turns away from creating the perfect resume to developing a robust Value Proposition as their primary marketing tool and a powerful LinkedIn site as their key delivery vehicle.
Whether you're a just-graduated student or a 50 year old sales or marketing exec looking for a job change, you need to develop a tightly crafted marketing plan...exactly the same way you would if you were about ready to launch a new product ...which is exactly what you're doing, but in this case the product is much more important since the product is you.
Just 4 Steps to High Paying Jobs...
1. Write the Marketing Plan of You
You need to create a written document as to what it is that you're marketing. Since this is a dcoument that only you and maybe your trusted advisors are going to see, start with defining the exact product (this is you) that you have to market and sell, and make sure that you're very objective with all of your strengths and weaknesses. This process then becomes your baseline SWOT assessment of what you're packaging, what you're messaging and ulitmately of what you're selling.

Including what is going to follow as Step #2 below, this Marketing Plan of You should be all inclusive: SWOT Assesment, Market Segmentation, Pricing, Value Proposition, Messaging plus all of the executable marketing and sales optimization tactics that you're going to use during your search. Your plan doesn't need to be pretty, and utlimately it will be just 3-5 pages of bullets and text, but the actual process of creating the document is critical. It is also something that you're going to be constantly updating every single week of your search.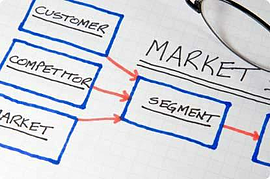 2. Complete a Detailed Market Segmentation
I get 7-10 requests a week from well-meaning associates of mine who want to meet with me "over a cup of coffee" or want to connect me with their about-to-leave/recently-left/just-fired colleague who is out looking for a job. And then they attach a resume to an email and expect me to respond.

First, I regard very seriously that part of my job is to connect people-my students, my friends, and most importantly, our customers and business associates. But you need to make it easy, and for me and most people, time over coffee is not easy. Plus, most mornings already include a customer breakfast at 7 and another at 8, so time sitting down talking about your resume is just not going to happen. Customer and prospect meetings will always get first priority and students a close second so there just is zero room-at least in my world-for meetings with anyone else. Having said that, 15 minute calls during the bumper-to-bumper 90 minute commute on 95 at the end of the day, happy to talk.
Second, resumes are totally worthless. Most I don't even look at; I just type the person's name into LinkedIn and immediately make a judgement. Any sales or marketing person who does not have at least 300 connections and 10 plus recommendations is not going to be seriously considered by me or anyone else. If I do look at a resume, it's going to be for less than 30 seconds. What are you doing now? How long have you been at your last three jobs? Where did you go to school? Degrees? That's it. Over and done with, delete.
Third, send me a market segmentation grid of what you want to do if you expect me to help you. One, you absolutely must do this as part of The Marketing Plan of You for your own self assesment and to be able to develop your focused marketing campaign. Second, if you're looking for me or any of your advisors to assist you, MAKE IT EASY. Just send me a well thought out, bulleted market segmentation grid...
What geography do you want to work in?
What are the verticals in which you want to work?
What's the size: startup, small, mid-market, enterprise?
What's the ideal title? What's the dream job?
Do you have targeted prospects? Even list "companies such as..."
What do you want to make: base and bonus?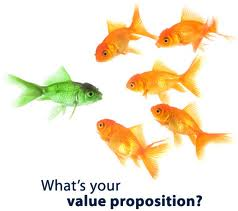 3. Create a Clear, Impactful Value Proposition
I don't want to depress you in all this process since quite frankly, finding the perfect job with a great salary is not that difficult, and it's pretty direct. Not easy, but direct.
On the other hand, this process is not at all about you; it's totally about the person sitting on the other side of the desk. Exactly the same in the world of winning complex product sales today.
This is a process that is not about product features. It's not about the product specs. It's not about the price. It's totally about the value (typically financial) that you're going to bring that person on the other side of the desk/phone/email in the period of the next 12 to 18 months. This is an ROI calculation of less than 12 months, and as the hiring manager, my decisions about whether I hire you or not are going to be based largely on the data and the value proposition that you provide me (or don't provide me) with. I'm then going to compare those data points and you to those other 20 people that I'm also looking at so that I can judge who will hit the ground running most efficiently and will produce the most financiaol value for my company most effectively.

In today's world, this is sales optimization plain and simple, and any serious sales professional today needs to optimize their own time and effectiveness so that they can focus totally on the value that they are going to provide their prospects and customers. In your job search, you need to think exactly the same way. In today's world of over-messaged, me-too, so-what products (including job seekers), great value propostions win 100% of the time. Anything else becomes just a commodity, and selling a commodity, including your job search, always ends up with discounted pricing, which in the world of your job search translates to a lower compensation package than you expected.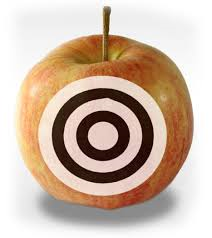 4. Create Your Bullseye
Draw a bullseye. Put your name in the center of the inner ring. In the next ring out, put the number 50. In the last right out, write the words, "Everyone Else".
As part of #1 above, Write the Marketing Plan of You, you now need to identify 50 individuals whom you can ask for their personal help and guidance to assist you in finding the perfect job with the perfect comp. These are people that you're very close to or have been in the past.
That opening line of your very short email to them is going to read, "I'd like to ask for your help/guidance/assistance". These individuals may or may not have a job available for you, but, most importantly, they're respected Connectors in the business community, and you're asking them to guide you in this next major step in your life and in your career.
Why 50? The waterfall math works best at this number. Anything less results in only one job offer at the end of the sales funnel. A number like 25 probably results in zero offers-except by luck-and no professional salesperson would risk their career on luck or the Strategy of Hope. More than 50 would be even better, but you must have at least 50.
Don't waste their time in asking them to have a cup of coffee with you. The best Connectors have zero time, and if they want to meet, let them make the outreach to you. These Connectors become your distribution channel, and as such, you need to remind them efficiently and effectively why they should be paying attention to you rather than working at their real job paying attention to their own employees and customers.
Send them...
a short, direct, to-the-point email
a link to your perfectly constructed Linked In
your resume (one and a half pages max)
your market segmentation grid
And then ask them for a 15 minute telephone call at the end of their over-packed day to answer questions and so that you can let them know the type of companies you're targeting. MAKE IT EASY!
Every two (not one, not four) weeks, send them a reminder by sending them a recent article or blog that you read in the WSJ, Business Week, HBR or Forbes. They have then been pinged that you're still out there searching for that perfect job and would appreciate any assitance they could provide.
Just 4 steps here...
My experience in mentoring hundreds and hundreds of job seekers-both students and 50 year olds is that these tactics work 100% of the time...assuming that you're going to be diligent, efficient in what you're doing and fully committed to developing your marketing plan. Just the same as if you were out selling any complex product or service...it's just that this one is much more important.
Hope you had a great weekend. Now let's get out there and sell some stuff!


For Your Consistent Learning...
During our upcoming 2013 Sales Management Boot Camp, we will drive down into the details of Value Propositions and many other strategies, tools and tactics. Plus this is a unique opportunity to meet others just like you from a wide variety of industries in an exciting, engaging, and exhausting work environment.
Late Sunday afternoon, October 6th through Tuesday afternoon, October 8th at the MIT Endicott House.

-Six years, 350+ highly satisfied graduates!

-Everyone attends is focused on answering two simple questions:
1. How can I improve my own effectiveness as a manager?
2. How can I enable my salespeople to produce more effectively?
We have the answers in strategies, tactics, tools and technology
Just email Jack at jack@derbymanagement.com to set up a 10 minute call to discuss