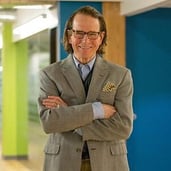 I've had the privilege of teaching at MIT and Tufts for 20 and 15 years respectively. The experience...
Blends in perfectly with my other passion of consulting in sales, marketing and business planning
Reminds me of just how much I still do not know, and my requirement to be a life-long student
Provides me with continuing opportunities to catch up with and engage my alums.