The Dog Days of Summa are here in full force, and what are we already hearing since last week's turn of the calendar page?
"Where did the summa go already?"
"4 weeks, and the kids will be back in school"
"I really need to squeeze in a couple of days and get totally away"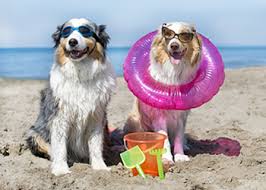 In the annual rhythm of business, where we move from August's heat, beaches, sandals and shorts with more relaxed dinner schedules to the imposing reality that we will suddenly accelerate to 125mph the day after Labor Day, it's only natural that we want to hold on to more of the spirit of the summa over the next 30 days.
A few tips for all of us as we gear up for the September Crunch
Forget About It! If I had a Joe Pesci voice, it might add some color to these 3 simple words. Quite frankly, there's very little other than our health and emergencies that we cannot put off for a day or a week or even all of the rest of August that is going to make a huge impact on our business. Given the fact that I love working 7 days a week plus the excitement and complexity of 12+ hour days, in May, I blocked off most of August. This year with a family health issue and a major assignment in Japan, things did not work out as planned, but without blocking that time off 3 months ago, a few days on the NH beach this month would take place.


Block off the Calendar. Balancing between consulting, teaching and investing, my days, just like yours' get overpacked with back-to-back "required" meetings. My answer is my "Book Time with Jack" calendaring on my emails. For September through June, I've already blocked out confirmed times for teaching, board meetings, strategy sessions, and events that I need to go to, and then I layer in time each week, just for me to think through complex customer opportunities or whiteboarding strategy. Mostly that's how I use Saturday mornings, plus I also hardwire two 90-minute periods during each week. Some of those get crunched, but most stick and take advantage of the factoids below that we developed last year as a result of our facilitating strategic planning meetings


Plan out specific time for Strategy. We've been facilitating strategy sessions for decades. Often overall business strategy and especially detailed planning processes for both Sales and Marketing. As a result, we know:



The very best companies spend only 100-150 hours a year on actual strategy
They plan out a rhythm of 2-3 concentrated formal meetings a year
They actively engage everyone with content and hands-on assignments

If you want to think more about planning meetings, take a look at our free book on creating the best business plans. Copy it to your iPad, print it out and throw it in the beach bag and then give me a call with any questions


2024 SALES PLANNING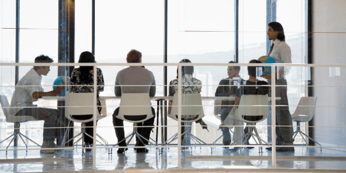 With September just a few weeks away, it's the perfect time of year-just in advance of budgeting- to tighten up your sales planning to hit your December quota as you're also looking ahead into 2024.
Check out our recently updated sales productivity site page. Just page down to get our new edition of Writing the Winning Sales Plan for 2023. Or you can just email me, and I will send you a free copy of the sales planning book.
Connect with me at any time for some quick ideas and feedback. There's never a cost for a call or two, plus I love listening and talking about Sales & Marketing.
www.derbymanagement.com
Derby Entrepreneurship Center@Tufts.