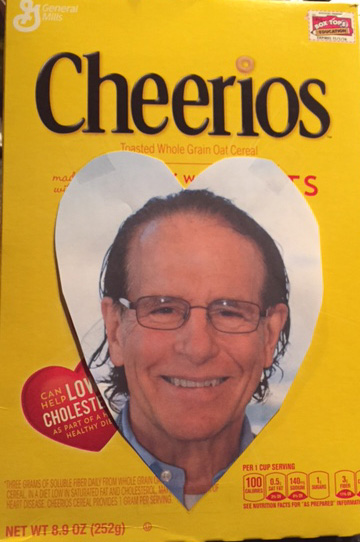 Positive or negative, emphatic or weak, powerful or not, you and I are brands!


The fact that you're reading this post means that you have already defined some level of brand for me.
It could be the Professor Guy, the Vermont Guy, the Sales & Marketing Guy, the NH Surfing Guy, the management consultant guy...or someone else. The fact is that when you read this post, which now has close to 10,000 subscribers, or you connect with me by phone, text or email, immediately, for a few synapses of a few seconds, you've defined me as a brand.
Similarly, for that instant when we do connect, I immediately associate a defined brand for you. First, for a few milliseconds, I immediately categorize you as a student, a customer, a partner, a prospect or an investment, and then in that same instant, I picture (not really an image, but a composite video blur of a photo, a voice, a job, and an attribute into a definition of you as a brand.
What's the largest selling cereal in the U.S.?
Even with cereal sales slightly declining, Cheerios again and again, tops the list in market share with a strong commanding need. Even though the specific sub-brand of Honey Nut Cheerios leads the overall family of the various Cheerios brands, in general, the brand reaction that we all instantly make follows a connected chain of links that leads to their well marketed value proposition...
- Cheerios is made from oats