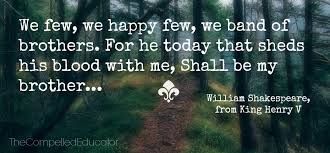 My Marketing Course at Tufts is quickly winding down with the first of the exam days yesterday afternoon. For the last 13 weeks, six teams of five very talented students have labored, learned, questioned, and, most importantly, collaborated on very complex marketing projects given to them by six companies at the beginning of July.
Presentations were made to the senior management of three of the companies yesterday, and the same will happen next Wednesday with the last three companies. Basically, every piece of marketing content, strategy and tactic that was taught over the semester has been incorporated into these marketing plans complete with market and competitive research, primary inbound and outbound strategies and a host of carefully planned and budgeted tactical recommendations.
Lots of very hard work, a number of speed bumps and surprises, like the unplanned acquisition of one of the companies mid-semester, but overall, very successful both for the companies in that they've received marketing deliverables that would have cost them thousands, and for the students, who have been paid both in real world experience and in grades.
Read More
Tags: sales, sales management, sales management coach, selling, improved sales management, sales plans