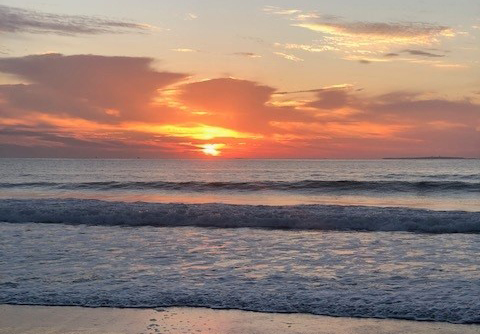 Whenever I can, I start the day with a run on the NH beach. This is a picture from Wednesday morning. Yea, I know! Some of you right now are asking...
"Does NH really have a beach?"
And the answer is 14 miles of pristine ocean and sand with some of the best surfing in NE. This is where I and my brothers grew up as kids, and when our mother wanted to get rid of us, she would tell us to go out and find beach glass and bring her back a present. Decades later, I still look for beach glass.