George Simmons, Senior Partner, Derby Management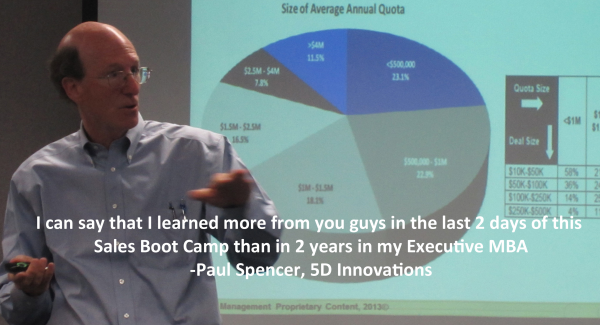 George Simmons has over 25 years of executive experience in Finance, venture fundraising, strategic and business planning, Sales, Sales Analytics,and Operations at both public and private companies growing 30% to 70% per year.
At Derby Management, George specializes in working with early stage and middle market technology. manufacturing, distribution and service companies providing a variety of services including….
...Providing financial overview and related mentoring services
...Facilitating both strategic and business planning sessions
… Providing detailed management quarterly plan follow up
...Hands-on development of sales processes that shrink selling cycles
…Identifying relevant sales analytics that uncover hidden selling problems
…Implementing sales metrics that improve forecasting accuracy
…Hiring programs that accurately screen for "A" level sales people
…Interim executive management
…Providing Financial, Sales, and Operational models and proformas
George is an expert in creating and executing on product line profitability scenarios and lectures frequently on both business turnaround and growth strategies. He has been a financial officer of numerous venture backed enterprises that were successfully acquired by larger firms.
George's broad background in sales, finance, operations, organization, and Mergers and Acquisitions planning has allowed him to assist entrepreneurs and senior executives solve the most difficult business problems in a wide variety of industries. With deep core experience in finance, analytics and in sales operations, George provides strategic planning processes for both our tech and non-tech customers.
Prior to joining Derby Management¸ George's experience included positions as CFO of Zoom Telephonics when they grew profitably from $12M to $65M in three years. George also served as the CFO of Digital Products during its growth years as it became a market leader in network printing. George has additionally managed a number of successful turnarounds as President of several private manufacturing companies in New England.
As an active angel group investor, George serves on the screening committee of Launchpad Venture Group, the second largest angel group in New England, as well as Cherrystone Angels in Providence, RI.