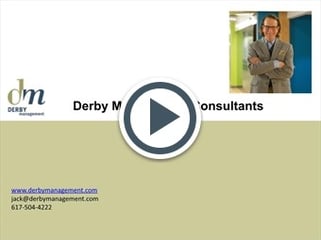 ...a 30-year-old management consulting firm
...focused on strategy and business planning
...experts in increasing Sales productivity
...experts in Marketing lead gen productivity
...1 on 1 management coaches
Each of us have held positions as Presidents, CFOs and VPs of Sales & Marketing of divisions of large corporations in addition to being founders/co-founders of successful startups and emerging businesses.
Business & Sales Planning:
We...

Facilitate highly integrated strategic planning and business planning processes
Provide intensive diagnostic "Whiteboarding Sessions"
Provide quarterly senior management reviews
Provide consistent follow-on coaching
Build business & sales plans with management that provide tactical accountability
Execute and stay with you to implement whatever you need
Build venture and private equity-ready financial plans taking you through the process


Sales Enablement & Marketing Optimization:
We...

Increase quickly the Sales productivity of your team
Drive Sales and Marketing management effectiveness everywhere
Create highly usable Sales and Marketing processes, tools, metrics and analytics.
Conduct market and customer research based on Customer Voice analytics.
Run Sales Management Boot Camps with 10-15 diverse managers
Build and deliver internal customized Sales training programs.

Senior Management Recruiting
We've managed a wide variety of businesses and worked in Sales and in Finance for decades in every position from administrators to department heads in both tiny companies and global enterprises across a wide diversity of markets. As a result, we understand exactly what it takes not only to recruit and onboard the best, but to ensure that those managers remain with your company.

Our value to you is that we recruit faster, with more exactness and at a cost typically less than those recruiters who only dial-for-dollars and have never held management positions in the real world.
Only recruit managers in Sales, Marketing and Finance positions

A unique approach at less cost than classic dial-for-dollars recruiting firms
Venture Capital & Private Equity Fundraising
Over 25 years, we've directly raised over $840 million in venture & PE funds

We work with you in detail to write or polish your business plan

We coach you through the presentation process

We introduce you to the right angel, venture and PE firms

We manage your campaign from beginning to end




The Value is hands-on experience:
"We've Sat In Your Chair"
The specific value we provide that differentiates us from everyone else is that we have deep, hands-on operating experience, and all of us have had direct P&L responsibility in a wide variety of industries.