2017 Events & Stuff

A few 2017 Events....
-Our Annual CEO Dinner on April 20th

-Speaker at Derby Management-Hubspot Manufacturing Forum on March 20th

-Speaker at the Boston Entrepreneurs Network on Sales Models-March 21st

-With George Simmons, conducted a two day "Writing the Winning Business Plan" Boot Camp at High Tech Rochester

-A judge at Harvard iLab's President's Innovation Challenge in April

-Keynote speaker at the Katz, Nannis, Solomon March Breakfast Forum on Sales Productivity.
-Kickoff speaker and final day Panel Moderator at the August ACG Boston Accelerator 3 day Program
-A speaker at ZoomInfo's Annual Growth Acceleration Summit on September 14th

-Derby Management's Sales Management Boot Camp on October 1st-3rd, 2017

-As of July, 2017, we worked 39 strategic planning meetings in 2016 and 17 in 2017

-As of July, 2017, we worked on 45 sales and marketing projects in 2016, 34 in 2017
Coming up in 2018
-Rhode Island Business Plan Contest. Jack will be the speaker on February 8th for a highly interactive session from 5:30-7:00 PM on "Making Your Business Case." Combining both strategy and "How-To Tactics, Jack will take you through the basics, the advanced coverign every media type. BTW, Jack has been actively invovled as a hands-on advisor and/or as a member of the founding team in 54 deals raising over
Tech Collective, 166 Valley St., Building 3, Providence
What else has Jack been up to...
Awarded Tufts, "2015 Teacher of the Year"
Doing the Professor of Marketing thing at

Tufts

for the 10th year & loving it more every year.
Launched an additional new course on "The Art & Science of Sales" in 2017 !
Continuing teaching at MIT-19 years now-"Business Planning & Marketing" in Course 2.09619
Board Member: Robert Reiser Inc, Brainshark Corporation, Associated Industries of Massachuetts, Chase Corporation, Aviant Hospice, and Loci Controls
Panelist at the Tufts Venturing Symposium in March, 2017
General Partner at Converge Venture Partners. Stepped down as Chairman of Common Angels
Speaker at the

Rhode Island Business Plan Competition

in February, 2017.
Speaker at

Katz, Nannis & Solomon's

March 31st "Forum on Sales & Marketing Productivity"
Take a look at the slides HERE















George Simmons, Senior Partner, Derby Management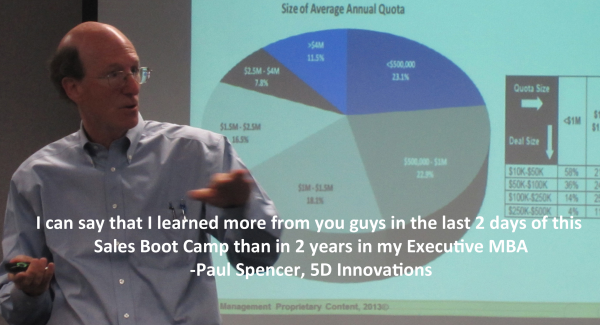 What's George been up to...
Mass High Tech-Jack's Advice to Entrepreneurs
A 20-something launching a new tech company may bring great ideas, energy and dedication to their startup. However, they can always benefit from the experiences of those who have gone before them. So, Mass High Tech invited a handful of experienced members of the New England innovation community to share their own bits of advice to young entrepreneurs.

To set the stage, each person was told, "Imagine that you are talking to a 22-year-old new college grad who has a social media or software startup still in the 'Mom's Basement mode.'" They then answered two questions.

Question No. 1: What do they need to know about building and running the company that isn't taught in school?
Jack Derby, President of Derby Management, co-founder and General Partner of Converge Venture Partners, a Mass High Tech All-Star, and past chairman of Common Angels, the MIT Enterprise Forum and the Association of Corporate Growth. A Professor of the Practice at Tufts of Marketing, and of "The Art & Science of Sales". MIT Lecturer in Management in Engineering in Marketing and in Business Planning

"In my 25 years of coaching, running and venture investing in technology companies, I have never had a company fail because the technology did not work. Sure, there were twists and turns, but ultimately it got worked out. Having said that, I have seen plenty of companies fail, and they primarily failed due to weak management, and specifically CEOs who did not hire people better than themselves in their own respective specialties. So, Lesson No. 1: strong, flexible, passionate and highly skilled management counts more than anything else. Sure, people mouth these words, but they don't often teach the tactics of what this actually means."
Question No. 2: Why should they feel confident in today's business environment?

"Three things: One, there's (a lot) more equity money available and being invested than last year. Two, the market for social media and capital efficient software is excitingly buzzy, and there's significant talent available. Three, the support mechanisms in Greater Boston for startups are at a more robust level than I've seen in 25 years, so there's no excuse for not getting experienced assistance."