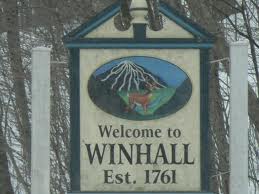 In the rhythm of the seasons, we're right now at the peak of leaf-peeping time here in New England. This afternoon, I'm headed to my little (population 697) town of Bondville in Vermont along with hundreds of buses from Iowa, Indiana and everywhere else just to get a glimpse of fall color.
Long ago, I learned from 'The Boys on the Bench' down at the Winhall General Store that the month of October is known as "the money month" by the locals around all of the resort towns in Vermont.
A good example of the quirkiness of Vermonters (me being a 7th generation Vermonter and a perfect example of quirky) is the fact that the Winhall General store is directly across the street from the Bondville Post office. Vermont calls my town "Winhall", while the federal government calls it "Bondville". Only in Vermont!
Read More
Tags: sales productivity, sales coach, sales enablement, sales management boot camp