Derby Entrepreneurship Center at Tufts
Click

HERE

for our 2022 Report of the Derby Entrepreneurship Center
My background as Tufts professor and entrepreneur

As a Tufts professor at Tufts in the Derby Entrepreneurship Center, my objective is to foster a thriving culture of innovation throughout the entire university.
As a teacher and an entrepreneur, my focus is to provide both content and experience in the science and the art of entrepreneurship that will allow our students to succeed not just in the classroom, but also extend directly to their lives and careers after Tufts.
What excites me are notes such as this one from Wade Houser, an alum from 12 years ago, who emailed me this out the blue earlier this year.
"First, I wanted to say thank you. Ahead of my Sr. year you advised me to take a summer internship at Oracle instead of some boring finance firm. Turned out to be great advice - it was the foundation for me getting hired at Dropbox, then a startup Quip (acquired by Salesforce), then at Salesforce for 5 years, now back at a startup (Loom). Been selling or managing sellers the whole time! Not sure I'd be here without that advice" Wade Hauser, Sales at Oracle, Salesforce, Dropbox, and Loom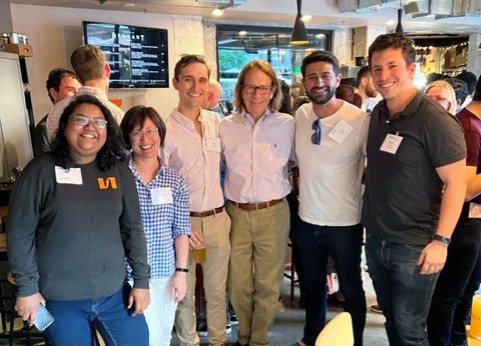 I grew up in an entrepreneurial family where my father led an eight-person jazz band on the vaudeville circuit before going to work for his father. My grandfather left rural Vermont at the age of 22 to come to Davis Square in Somerville and Harvard Square in Cambridge, Massachusetts to open the two Derby Jeweler stores. Life and work for my Mom and Dad plus me and my two brothers revolved around the Somerville store. True entrepreneurship at the street level!
My great grandfather, Horace, left that same small rural Vermont town at the age of 17 to join the 1st Volunteer Regiment of the newly minted state of California before returning four years later to Poultney, Vermont to start the first dry goods store in town with his brother. Horace continued to live in the same town moving on to be the railroad stationmaster in the bustling intersection of trains in Vermont...thereby, I like to imagine, sealing my love of trains through my life..
Interestingly enough, even with me and my brothers working in "the stores", we never used the word "entrepreneur". In fact, it was not until after graduating from BC, and then returning from two years in the Peace Corps teaching in northern Tanzania and after working at my first real job at Becton Dickinson, that I began to study and understand what entrepreneurship really meant.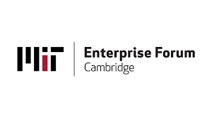 That education developed over years of volunteer committee and board work becoming chairman work at The MIT Enterprise Forum, where I studied, experimented, listened, debated and met hundreds and hundreds of real entrepreneurs, venture capitalists, and educators in the art and science of entrepreneurship. Even though the Forum was a side gig while working my full-time job at BD, that process and those connections changed my life forever.
The MIT Enterprise Forum also provided me the opportunity to teach my first university level classes through Jung Hoon Chun, a gifted MIT professor of Mechanical Engineering. Years later, I still teach every fall at MIT where Dr. Chun and his professors teach the science of ME, and I provide our students with an understanding of business planning and marketing. It was because of my teaching at MIT that the Tufts opportunity came to me 20 years ago.
At this time in my Tufts life, with every semester, and in fact, with every individual class, I continue to regard it as a privilege to be a professor working with my students, my fellow professors and the administration at this very unique university. For me, Tufts is one of the best things that I do since it represents the perfect intersection between my teaching, my life as an entrepreneur and my work as a management consultant. In fact, in my courses, those three intersections of management consulting, teaching and starting companies are frequently co-mingled providing academic content, real-life marketing and sales projects and jobs for my students.
Championing Entrepreneurship: $10 million
In July 2021, my wife, Jan Olmstead, and I gave $10 million to Tufts. The gift creates a $9 million endowment that named the Derby Entrepreneurship Center at Tufts and ensures that the university continues educating entrepreneurial minded students.
An additional $1 million supported the Joyce Cummings Center, Tufts' new multidisciplinary academic building, with the first-floor atrium named "The Jack and Jan Derby Lobby". The Joyce Cummings Center, which now houses the Derby Entrepreneurship Center@Tufts, opened in January 2022 on the Medford-Somerville campus and encompasses all entrepreneurship activities throughout Tufts' campuses and departments.
Like me, Jan is deeply experienced in entrepreneurship, having started multiple businesses, including a successful medical device sales and distribution company and AskAmerica, a customer survey company. Jan held senior management positions at Becton Dickinson and Kontron Instruments with a prior clinical background as a Nurse Practitioner and Director of Nursing. Today, an accomplished artist specializing in jewelry, photography, and painting, she spends her time at the NH beach and in the hills of Vermont.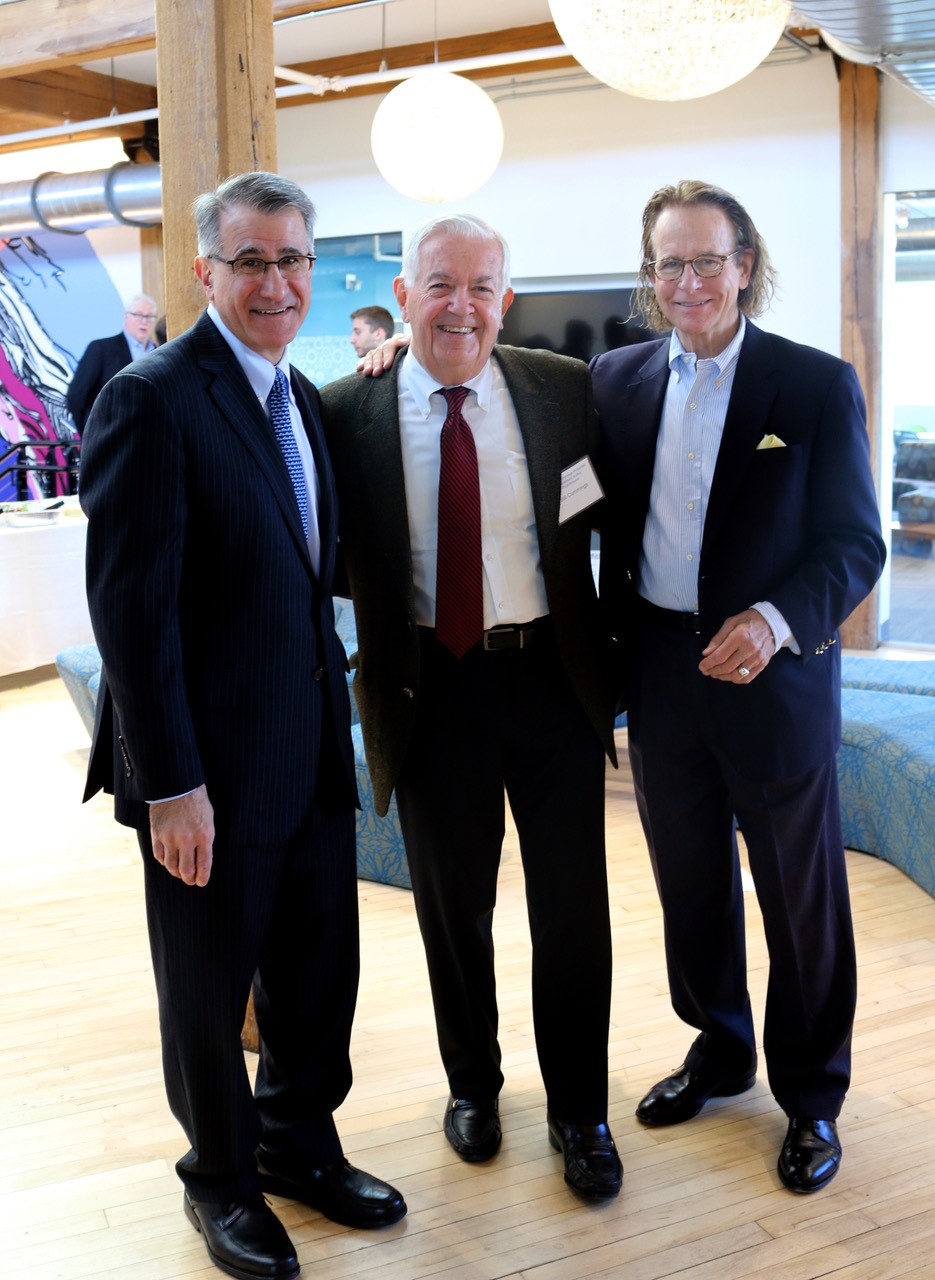 Tony Monoco, President, Tufts University, Bill Cummings & Jack
Our primary objectives of the Derby Entrepreneurship Center include:
Providing robust academic instruction in entrepreneurship and innovation taught by highly talented professors and advisors with deep business experience in early-stage companies.
Preparing students for impactful citizenship by developing their entrepreneurial skills to create growth companies and social-impact businesses.
Offering a wide variety of educational courses, experiential competitions, workshops, accelerators plus opening doors to internships and full-time jobs
Click HERE for our 2022 Report of the Derby Entrepreneurship Center
If you would like to apply to be one of Jack's six semester-long Marketing or Sales projects, you can contact Jack directly at jack.derby@ufts.edu or click

here

for information for the fall 2023 semester
A little about my work background

.
I returned from the two years in the Peace Corps with $200 in the bank, a solid Boston College education as an English major, and zero experience other than working in the family jewelry store and as a fast-food breakfast cook at Hampton Beach. The Peace Corps experience changed my life forever providing me with the maturity of adapting quickly to real world experiences working in a totally different culture, speaking a different language and needing to quickly respond to entirely new challenges and unknowns. Coming back to the U.S. and landing that first job was relatively direct since the job was as an entry-level Purchasing expeditor, and every person I interviewed with just wanted to hear about the Peace Corps.
I love to work and pride myself working long hours taking on difficult assignments. Along with making a fair number of rookie mistakes, I rose through the ranks at Becton Dickinson Medical Systems to become the EVP of this medtech division right at the time, that BD corporate made the strategic decision to exit from its hardware divisions. That decision led to an acquisition of the same business with new PE owners where I took on the CEO role growing the business and selling the company four years later to become President of Litton Industries Medical Systems. 17 years after joining BD, I had had enough of working in and running medtech companies and closed that chapter of my life
I have always had an affinity for being on the snow first as a skier and today as a snowboarder, so it was not surprising to find myself working for CB Vaughn, the genius founder and bigger-than-life chief designer and CEO of CB Sports, at that time the leading skiing apparel brand on the hill. My first time working directly with an entrepreneur as president and his first time working with a senior manager outside the industry. An extraordinary experience working with a superb human being. We sold the company a few years later, and I moved back to Boston to buy Mayer Electronics, a 90-year-old brand-name electronics distributor at the height of the memory chip craze. Not the smartest move of my life having done very little diligence on what I pride myself with today which should have been a deep analytical dive into the company's marketing, its sales processes, and its value propositions. After two years of no salary and failing to rework an archaic salesforce, I very happily sold it to a competitor for the same price I paid.
It was at that time, I created Derby Management, which is a niche consulting firm specializing in strategic and business planning with deep expertise in sales and marketing productivity. 30 years later with a small partner team of heavily experienced sales, marketing, financial, and fundraising experts, we've expanded year after year in both good and bad economies.
Along this path of Derby Management, I've founded or co-founded nine startups mostly in tech or in healthcare. Just to keep my personal fires burning, I've recently launched two new companies as a co-founder. One in a consumer juice product with a highly respected Tufts scientist and professor in nutrition, and the other which is a surgtech product with a very well-known scientist, surgeon and entrepreneur at Mass General Brigham.
As a venture investor, I've been involved with 54 deals raising $840 million, some for my own companies, some for other entrepreneurs, and big chunks for two venture funds, and I'm currently "on the street" doing the same for three companies. I love the process and "the chase"…and always the unknowns of the market. Hard work, exhausting complexities which stretch every segment of expertise for me and the team, but it's always worth it…even when it doesn't work, which is part of what it takes to be a successful entrepreneur.
My work as a board member
Along with my work at Tufts and at Derby Management, I very much enjoy the complexity and the resulting excitement of directly working with the directors of growth companies. Today, I'm an active board member at the following, and am always looking to expand these opportunities with one or two more board positions: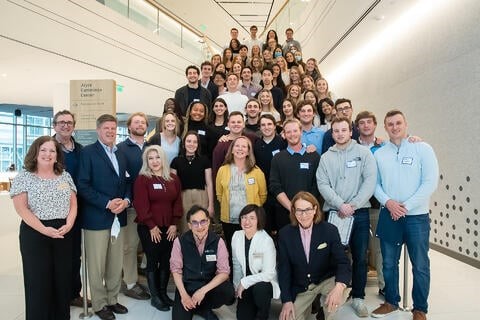 So, that's it! I just wanted to provide an overview of who I am and my affiliation and passion about entrepreneurship and Tufts. I began this section of our website with a note from Wade Hauser and will close this with a comment from a more recent alum, Luke Rogers, who has been a student in my courses, has interned at one of our companies and is just starting what I know will be a very successful career.
As I look back on my time at Tufts you have definitely been the most impactful teacher I've had here, and it was a pleasure to work with you. Although my time here is coming to an end, I'm glad to have had the opportunity to foster a relationship with you and can't wait to repay all of your generous help in the future. As I sit here and write this, I can't help but smile. I look forward to seeing you soon! Thanks!