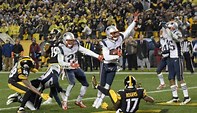 It's come down to this...
Today through Friday...still pretty good selling days !
Next Monday, of course, is Christmas, so enjoy !
As far as next Tuesday's concerned, everyone's traveling either here or there !
And, then Wednesday-Friday, might be good for you, but most buyers have checked out !
The Blue Skies of Hope & The Valley of Reality
So, just to be conservative in our planning and quickly adjust our heads, and most importantly, our time this week, let's set out this Monday morning figuring that there are only five days to demonstrate our ability to bring in our forecasted deals and punch the ticket to go to President's Club in February.
Which means, we need to plan every call and every activity this week and not get distracted by, or totally lost in "the blue skies of hope".
- Forget about the Bluebirds
- Don't waste a lot time on brand new leads
- Just focus on the bottom of your current funnel
Read More
Tags: sales productivity, Sales Best Practices, Sales Management Best Practices, sales planning